Winter 2014-15 has been the worst on record for accident and emergency performance against targets. Claire Read reports on last month's HSJ Emergency Care Summit, where the causes of the pain and what can be done to relieve pressures were discussed.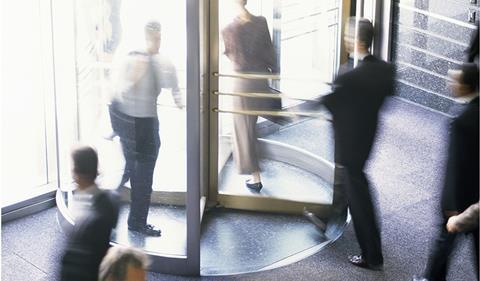 Revolving door, busy entrance
Peter Homa is confident that, if you had attached an ambulatory electrocardiogram monitor to him during a specific period in November, you would have seen a noticeable improvement in his heart rate.
For nine days that month, Nottingham University Hospitals Trust met the 95 per cent four hour target for accident and emergency. It is a success its chief executive attributes in large part to getting the flow right.
'A&E pressures are a widespread problem'
"During that period, we had more discharges than admissions," Mr Homa told the HSJ Emergency Care Summit, held last month in association with the McKinsey Hospital Institute.
"Getting there had been a combination of disciplined action and synchronicity and good fortune. There was a change of acuity in the patients, we had a huge push for discharges and we also closed a number of elective beds due to planned operating theatre maintenance."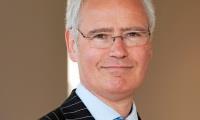 And then? It all went wrong. With the exception of a period in early December, admissions were back to being consistently above discharges. The challenges of emergency care were back, with a vengeance.
It is a common story. This winter, A&E performance against targets has been the worst on record.
As HSJ editor and summit chair Alastair McLellan pointed out: "None of you are here because your A&Es are fine and everything's going well. This is a widespread problem."
Part of the value of the event, he suggested, was that it was an opportunity to "share the pain". But it was also a chance to consider quite where that pain came from. Just why has winter 2014-15 been so hard?
A perfect storm?
Mainly, suggested one deputy medical director from the Midlands, because it had quite simply been the perfect storm. "We had an increase in workload; staffing numbers in some areas were really challenged; and norovirus, flu, and Christmas all coincided for the first time in about 10 years," they said.
Furthermore, they pointed out, this constituted just the latest phase in a long period of relentless pressure. "We can talk about 'this winter' but most people, certainly in my organisation, will say it hasn't been this winter: it's been the last 18 months, two years. Staff have been doing loads and loads of extra things and they're exhausted.
'If you're overcrowded, it's not really the department that's failing, it's the system around it that is'
"So I think one of the components this winter was that there actually wasn't anything more to give from the staff. It is the human factor side: we can't keep pushing staff harder and harder with no let up."
Many were concerned that A&E staff are being blamed for a problem that is in many ways not of their making. A medical director at one trust suggested there remains a lack of understanding that a struggling emergency department is generally the result of a systemic failing, rather than a departmental one.
"A&E is a highly networked department," he stressed.
"More than any other department in a hospital, it's dependent on what happens upstream and downstream. If you're overcrowded, then it's not really the department that's failing, it's the system around it that's failing."
John Drew, a partner at the management consultancy and head of the McKinsey Hospital Institute agreed. He said: "The fact that it's called the four hour target in A&E is misleading or unhelpful in a sense, because it's like putting a dipstick in the middle of a complex engine where there are loads of other things going on."
Another speaker added: "It's common within a hospital to hear people saying we're glad it's an emergency department problem; there's not this sense that we all own it together and need to collaborate to solve it. Equally, there's a tendency to say it's all the external world's fault, and we can't do anything about it."
Shared responsibilities
Some delegates did say that the sheer scale of this winter's pressures has enabled them to build better relationships within health economies. Many spoke of increasingly shared understandings and responsibilities.
"We've forged partnerships with many more people than we probably would have done in a 'non-surge' environment," reported one manager.
"We've had two meetings across our region and looked at what the surge looks like across the region, rather than just individual patches. I think that's helped give the bigger picture, and allowed much more sharing of information."
Another delegate, a deputy chief executive at an acute trust, said the latest situation meant staff at the local clinical commissioning group now had a much better understanding of the situation at his organisation.
"Locally, our CCG is getting a huge amount of pressure from the local area team, a daily: 'Why haven't you solved the problem yet?'
"I think the CCG has become more informed about the problem because it has actually been doing ward rounds with geriatricians. Rather than saying: 'Why is your length of stay longer?' it is now being educated about the coal face problems, which I think has helped."
'Our partners have normalised the problem that we're in, and no longer have the same sense of urgency'
But, he added: "It has also exposed the fragmented provider system – on a daily basis we have empty community beds for which our patients don't meet the criteria, so we have to go to the CCG, which then speaks to someone at executive level in that provider and it takes six hours to get to that point. So I think it's been a very informative winter and I think it will help shape [the situation] going forward."
The chief executive of a trust that has long struggled with A&E performance argued the real problem was sustainability of such a common understanding. "[At our organisation] we expressly set out to have a set of data that we could share with the system, and we shared with them at least once a week, sometimes more often," they said.
"There was almost a reluctance [from our partners] to accept that data, but they did accept it and it resulted in improved performance for a period.
"We continue to share the information daily, but I feel that our partners – our social care and community care partners – have normalised the problem that we're in, and they no longer have the same sense of urgency."
Greater scrutiny
They do have more scrutiny, however, thanks to a visit from the ministerial delivery team. "That has changed the dynamic, because it's put them under scrutiny. It hasn't changed it in a way that it's resulted in positive action as yet, in fact I would say the reverse.
"The chief executive of the council has been called up to a meeting, and he didn't enjoy that experience and felt acute trusts were responsible for putting too much pressure on him, though in fact the summons to that team was nothing to do with us."
At the same time, the trust itself has in some ways received less attention from the government. "I was having incredible scrutiny from the centre – up to three texts a day – but now I hear absolutely nothing," said the chief executive.
'Delayed transfer of care doesn't get the political traction that it needs to'
"Yet we're failing on the target, and doing at least as badly as last year. So it's been very interesting in terms of [on the] one hand lack of scrutiny but on the other no real sense of what needs to be done in terms of the issues of system management, system capacity and holding everybody to the same fire. It still feels like acutes are in the fire."
A fellow acute trust chief executive agreed on this point: "I have very strong views on symmetrical responsibility and transparency and accountability for the entire system's performance.
"Why is it that leaders of councils are not exercised by delayed transfers of care; why is it that leaders of councils are not clear what delayed transfer of care actually represents? It doesn't get political traction and it needs to."
Nicolaus Henke, director of McKinsey's healthcare systems and services practice, agreed that challenged emergency care is a problem which needed to be seen as systemic.
But he also argued the complexities of the current system made it harder to solve than ever before. Fragmentation, flat tariffs and an inability to find places to which to discharge older patients with complex needs – thanks in large part to lack of considerably increased demand upon social care capacity and local authority funding – meant this was a very different situation to the one seen even five years ago, he suggested.
Staffing issues
Also new – in its extent, at least – is the issue of staffing. One medical director revealed that he has been unable to recruit any more A&E consultants in his trust. "I've only got 10 A&E consultants for two large departments. I can't get any more. We've advertised several times and literally no one's applied."
The chief executive of the trust, which has long been struggling with A&E performance, said morale was a very real issue.
'We're still in exactly the same place on A&E performance even though we've tried lots of different things'
"It's really hard to win the hearts and minds of a demoralised workforce, especially when [at our organisation] they've been through a Care Quality Commission inspection, there's been lots of turnover at senior management level and lots of instability in the healthcare economy. We needed to get people believing they could do something different," he said.
"We're still in exactly the same place [on A&E performance] and I feel like we've tried every intervention over the years – we've tried lots of different things.
"I would say, however, that because on the back of this we've put in a different management structure for the trust – it's now clinically led and managed – we've got better engagement of the medical staff. People are able to say, yes, we will fix this and we know how we can change those processes.
"I think that what we've been left with is a sense of belief that we can do it, even if experience tells us that sustainability is still the biggest issue for the system itself."
The Emergency Care Summit was held by HSJ and the McKinsey Hospital Institute on 12 February under Chatham House rules. Speakers' identities have been protected unless individuals have given permission to make their contributions explicit.