As some parts of the NHS vacate space, other parts of the NHS can reuse it to provide new services or it can be opened up to the wider community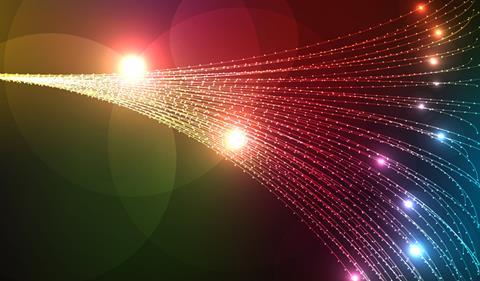 Essex
Essex is an example of a complex NHS landscape with seven clinical commissioning groups and five acute trusts. Working out the future requirements for buildings - and how current investment can map into the planned shape of service provision - is no easy task.
But the Essex area team of NHS England has been helping other health organisations in the area with this.
'One of the new challenges is there is not really one organisation responsible for capital development'
One of the challenges is the changing demands of general practice and the desire of many practices to have more space, often because they want to provide more services on site. The Essex area team has developed a set of criteria, against which these proposals can be measured against to allow for prioritisation of investment.
It's important that any investment fits into the emerging primary care strategy. There are sometimes cases where GPs feel they need additional space but there may be space available in other NHS buildings - and then there is a need to work with NHS Property Services and CCG colleagues to see if there is a solution.
In Clacton, for example, facilities commissioned for use by the acute sector have been left vacant after plans changed. They are now likely to be used for primary care.
But often making use of spare space on a main hospital site is a challenge. Using it for primary care can sometimes work but it can also give the wrong message to the public - that you go to hospitals for all your health needs. Longer term, of course, many patients won't need to access hospital for the same reasons they do now and the demand for the NHS estate may be very different.
And what estate there is may need to be worked more intensively - the idea of facilities which are only used Monday to Friday is at odds with the advent of seven day a week working.
The team is trying to be proactive rather than reactive - something which will become easier as CCGs finalise strategies for the next few years and the shape of their requirements becomes clearer. "From an area team perspective we need to think how these reflect priorities across Essex and beyond," says Dawn Scrafield, deputy area director and director of finance.
Currently the team has 80 active projects on its books. Some applicants need help and support to develop their schemes so they are more in line with priorities, says Mat Thorne, assistant head of finance. Values range from £10,000 up to over £3m. "One of the challenges in the new environment is that there is not really one organisation responsible for capital development," says Ms Scrafield.
But she sees CCGs as crucial. "They are the gatekeepers and the visionaries around future service models… increasingly we are working in a partnership with local authorities." In Wickford, for example, the council has invested in a health centre in an area which it wants to see regenerated.
"It is not a straightforward process. There are a variety of different stakeholders that we have to involve at certain times, there is a lot of communication and managing the decisions that people are unhappy about."
And it is not just the GPs who are can be unhappy about change. Ms Scrafield says: "The public are very committed to buildings. There have been a number of times where we have tried to move or where it is not appropriate to continue a practice but people get hung up on their buildings. We are mindful never to underestimate the power of the public voice."
Norfolk
When NHS Norfolk decided St Michael's Hospital in Aylsham should close back in 2007 it might have been the death knell for a much loved but outdated institution.
But an innovative solution, which involved the NHS working with a local charity and private developers, has led to health services remaining on the site.
Today the site, along with some neighbouring land, has been developed into a care home with nursing, residential and dementia care with some NHS-commissioned beds, and housing for care for those independent enough to remain in their own home.
The hospital building itself has been turned into apartments and houses and there is also a health centre, which is a base for community health staff, and a community centre offering a wide range of services and activities and manned by volunteers.
It's a stunning transformation which has provided a lot of facilities for the town - much more than what existed before - while also allowing services to be provided at lower cost for the health service in a way that should be sustainable for the future.
Edward Hare, a trustee of the Aylsham Care Trust which came up with the plan, says ACT had been given a piece of land by its chaplain. This was next to the community hospital site but access was difficult.
'It's a stunning transformation which has provided a lot of facilities for the town'
The charity put forward the idea of combining the two sites and redeveloping services, releasing some land and buildings for development by commercial partners, and giving the charity funding for a community centre. This was accepted by NHS Norfolk - which then operated the hospital.
"The driving force was to keep the services in Aylsham," says Mr Hare. "We feel passionate about keeping community hospitals."
He thinks key elements were the gift of land which enabled the project to get off the ground, the willingness of partners to consider an innovative solution, partners who could bring capital to the table, and getting support from the local council planning department which could see the benefits for the community. ACT is also a well organised charity, whose trustees had useful skills and expertise to contribute to the project.
There have also been benefits for patients elsewhere in Norfolk, as the cash from the sale of a plot of NHS land has been used to redevelop a community hospital in North Walsham.
The scheme has had the enthusiastic support of health minister Norman Lamb, and is generating interest as a model for other community hospital developments.
The scheme was delivered before CCGs but Mr Hare believes there are lessons for them. "If CCGs take the lead and threw out this challenge I think it would create solutions for community hospitals."
And Sheila Childerhouse, who was chair of Norfolk PCT during this time, says: "It's brilliant to have everything from a community centre right through to high end complex nursing care on one site. It is planning well with partners and working with them very carefully and strategically so you are aligning a lot of very disparate interests."
Commissioning supplement: Time to step up
1

2

3

Currently reading

Estates management case studies: Voyage into space

4

5

6

7