RCS president says there will be "mountain" sized elective waiting list after coronavirus crisis
Derek Alderson says five-year plan will be needed to tackle it
List stood at 4.4 million patients before outbreak, already twice as high as 10 years earlier
The NHS will need a five-year strategy to deal with a "mountain" of an elective waiting list following the coronavirus outbreak, the Royal College of Surgeons has said.
Elective procedures have been subject to suspension as hospitals have retrained and redeployed staff to treat covid-19 patients.
The elective waiting list already stood at 4.4 million patients before the outbreak, the highest figure since the referral to treatment pathway began in 2007.
Derek Alderson, RCS president, told an online webinar this morning: "Numbers [on the waiting list] are going to rise substantially when we come out of this crisis and the longer we are restricted in ability to deliver surgery, the greater that number is going to be and the bigger the size of the catch-up process.
"We need a really good, well worked out strategy with the government to cover a number of years — five years probably — that addresses this issue. We have twice the number of people waiting than 10 years ago already [before the covid-19 crisis], that is unacceptable and we have to get out of it."
NHS England has asked trusts to suspend all non-urgent elective operations for "at least three months" from this week so the NHS has the capacity to cope with a surge in critically ill patients. Many trusts had already implemented such a policy, with HSJ recently reporting more than 40 per cent of acute beds are empty.
Staff will be 'exhausted'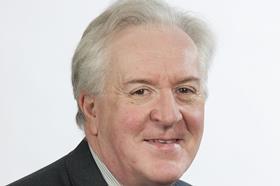 Professor Alderson continued: "We will have to undoubtedly work more as teams within organisations and across organisations. There is some rationalisation of surgery that is needed, but at the end of the day we are short of beds and facilities… [and] we will need more surgeons."
He also said NHS staff will be "exhausted and will need to rest before they have to tackle another mountain that is waiting times".
Scarlett McNally, deputy director of the Centre for Perioperative Care and consultant orthopaedic surgeon at East Sussex Healthcare Trust, said any recovery strategy for getting through elective waiting lists would need to "maximise productivity" of surgeons.
She said developing doctor assistance programmes, where surgeons can reduce their time spent on non-patient facing tasks by being matched with administrative staff, would be an "easy win".
Ms McNally also raised concerns that bringing electives back online will be tough as hospitals "are almost at the stage where you have to presume everyone might have covid-19 instead of presuming you can have clean facilities and dirty facilities".
"You can't really have covid-negative facilities. Everyone realises using [private hospitals for additional capacity] isn't going to be clean versus dirty…"
Prioritising
Professor Alderson also said the RCS has worked with NHSE to help decide how to prioritise patients who are waiting for elective surgery.
But he said: "Where clinicians know [a patient's] condition will inexorably deteriorate over a matter of weeks and possibly where severe harm or even death might rear its head, those are really hard conversations. The problem is giving them factual information of the two sides of the coin; risk of the condition getting worse without surgery versus the risk of operating and then getting covid.
"We do not have high quality information with which to advise patients, that is really difficult and it [is] likely to persist for a while yet."
Ms McNally said "as so few operations are being done" there is no UK experience about post-surgery risks for those people who have covid-19 when operated on, or who contract it afterwards.
Source
Royal Society of Medicine's webinar