The new chief executive of a US medical centre which was on the verge of bankruptcy introduced unprecedented levels of transparency to rebuild trust, writes Ingrid Torjesen.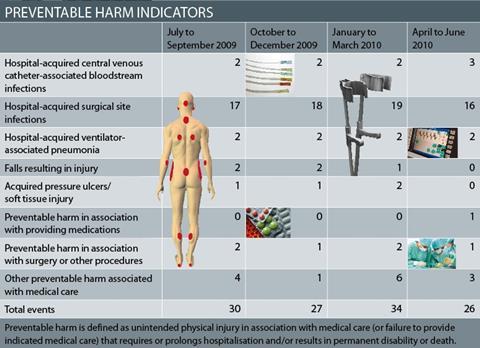 Turnaround: how transparency and openness helped rebuild one organisation
In 2002 the Beth Israel Deaconess Medical Centre in Boston, US, was teetering on the edge of bankruptcy, but the arrival of a new chief executive turned the situation around by creating a culture of quality and transparency.
The centre was created in 1996 when the Beth Israel and Deaconess Hospitals merged to create an organisation that would be better able to compete with larger neighbouring hospitals. But the merger was not a success.
The two hospitals had very different cultures: Beth Israel had a casual management style while the Deaconess took a more top-down approach. The Beth Israel culture dominated, leaving the former Deaconess employees disillusioned and reluctant to stay. The new organisation struggled to integrate clinical work and streamline back office functions and its reputation plummeted. Financial losses mounted and efforts to turn the situation around failed.
When Paul Levy was appointed president and chief executive in 2002, he inherited an organisation on the brink of bankruptcy.
"By the time I got there a lot of people who were dissatisfied had left, so the ones that remained were very loyal to the place and wanted to succeed," he says. "I spent a lot of time talking with people and bringing them together in positive settings and enjoying our successes, treating them respectfully."
Open with staff
He was open with staff about the extent of the hospital's problems and encouraged them to reflect on their own core values to determine the way forward.
"I view my role as roughly equivalent to the coach on a football team, not so much offering instruction, but helping the team understand how they might be able to work better together for the purpose which they have in mind in the first place," he explains.
Mr Levy took this openness further by publishing the hospital's clinical outcomes and infection rates - something that was unprecedented in the US.
The parameters were selected in collaboration with medical and nursing staff, to ensure they were confident about the data's accuracy and how it was collected, so that they were happy to have their performance judged on the figures.
Mr Levy argues that the main purpose of transparency is not to enhance consumer education, consumer choice or an organisation's standing among its competitors, but to enable an organisation to hold itself accountable to the standard of care it says it believes in.
Although performance figures could be simply published internally, he thinks there is a psychological benefit of publishing them more widely.
"The point is the entire world could look at them, so it provides an impetus and establishes a kind of creative tension in the organisation that causes people to strive to meet the targets you set," he says.
The approach seems to have worked, as the 621-bed Beth Israel Deaconess is now a major academic centre and generates revenue of more than $1.2bn per year. Mr Levy says: "We can document today, compared with previous years, how many lives we are saving in our hospital every year and it is hundreds compared with [what it was] five or six years ago. That seems to me a pretty good result."
Like the UK's Clean, Safe Care initiative, the organisation decided to keep track of the actual number of patients affected rather than the rate.
"Each person is somebody's mother, father, sister or brother and we never want to forget that when we cause harm we have caused harm to a person," says Mr Levy.
The organisation already has a low rate of preventable harm - roughly 30 incidents per quarter, or per 200,000 patient encounters. In 2008 it set a target for eliminating all of it by 2012.
Mr Levy acknowledges that fundamentally doctors are scientists, who do not believe that the rate can be reduced to zero, because statistically there is an irreducible amount of harm that will occur.
"Usually the current number is not that irreducible small number," he points out. "Those scientists don't really believe that you can ever really get to zero, but if you set that as a target they will try as hard as they can to get there, whereas if you set as a target 'let's reduce the number of infections by 10 per cent', you will reduce it by 10 per cent and then you will stop. So for us, zero was the only intellectually defensible target we could adopt."
Asked what lessons the NHS can learn from the Beth Israel Deaconess experience, Mr Levy replies: "The focus on quality is worthwhile in itself because it saves lives, but it also has two ancillary benefits."
First, reducing infections and improving the way work is done creates a better work environment, so it is good for staff morale. Second, improving quality is often based on eliminating waste in the system, so it tends to make an organisation more efficient and save money.
He adds: "Transparency will not hurt you; it will help you. Many doctors fear public display of clinical outcomes because they believe the public will not judge them fairly. But our experience is that by admitting you are human and you make errors and you are hoping to learn from them, it creates greater public trust."
Approximate volume data for the quarter ending 30 June 2010
Ambulatory clinic visits 138,200
Emergency room visits 14,300
Hospitalisations 11,000
Operative procedures (inpatient and outpatient) 6,300
Outpatient non-operative procedures 9,800
Turnaround: how transparency and openness helped rebuild one organisation
1

Currently reading

Turnaround: how transparency and openness helped rebuild one organisation

2