Too often procurement is an afterthought in trusts' decision making. A lack of understanding of the process is a major barrier to improvement and emphasises the need to work collaboratively with similar providers, argues Stephen Dangerfield
Surely, procurement is one of the most criticised words in the NHS manager's lexicon.
A well managed procurement process not only delivers vital efficiency savings but, crucially, can improve patient care and reduce risk.
To explore this, NHS Professionals convened a discussion of senior health service managers with particular expertise in procurement, chaired by the King's Fund chief executive Chris Ham.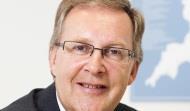 'How can a single process be suited to the enormous variety of "goods" covered by procurement?'
The crux of the debate explored the way the procurement of goods and supplies differs from the procurement of people, in particular temporary staff.
In the words of health minister Dan Poulter, procurement encompasses everything "from rubber gloves and stitches to new hips, building work, bed pans and temporary staff".
So how can a single process be suited to such an enormous variety of "goods"?
The right people with the right skills
When we look at the £2.4bn of NHS spending on contract and agency staff, the opportunities to deliver cost savings, reduce risk and improve patient care are all too clear.
The procurement of agency staff on spot rates is surely the unacceptable face of temporary staffing. Faced with a distress purchase, all too often the best that the overworked, undervalued procurement professional can do is demand a percentage discount on the agency fees.
Typically, agency fees are not negotiable. However, they may be agreed as part of a trust procurement strategy.
'A good procurement strategy recognises that people are a vital strategic asset'
A good procurement strategy recognises that people are a vital strategic asset, and puts the right people with the right skills in the right place at the right time.
One way to achieve this is to develop a procurement strategy that engages managed service providers of temporary staff to carry some of the "risk".
When a managed service provider takes over a trust's bank, the risk lies with them to meet the demand to satisfy the client trusts' contingent workforce needs.
The service provider is responsible for growing its own bank of workers to meet any reasonable increase in demand and subsequently may need to invest in its own workforce engagement strategies, such as the Care Support Worker Development Programme established by NHS Professionals, which has now delivered more than 500,000 hours.
Know your business needs
But the risk is not only about price; it's about achieving quality and continuity of supply in a seller's market. It's about understanding all the cost variables and drivers that affect the trust, including the costs and risks associated with different employment models.
In order for a trust to secure the best deal, the procurement team needs to have the full picture of the real business needs in the trust. Too often they are excluded from strategic decision making and are called upon simply to expedite a piece of policy that has already been decided upon.
The group discussed that when procuring temporary staff, there must be trust-wide engagement and buy-in from bottom to top.
Lack of understanding of procurement at board level was widely identified as a major barrier to improvement and all participants emphasised the importance of working collaboratively rather than "everyone doing their own thing".
At NHS Professionals we have seen a 20 per cent increase in demand from our client trusts for temporary staff, which highlights underlying problems in workforce planning that lead to excessive demand at a cost of billions to the NHS.
'Procurement models must cut costs while enhancing patient care and reducing risk'
As demand for temporary staff continues to grow in trusts across the country, and the reliance on locum doctors and agency staff becomes ever more apparent, it has never been more important for a trust to manage its procurement strategy to ensure the best value possible.
As trusts grapple with delivering the efficiency savings, establishing procurement models that cut costs while enhancing patient care and reducing risk must be at the centre of their ambitions.
Sharing trusts' best practice that has achieved savings was endorsed by all participants of the discussion; in particular, benchmarking with similar trusts and sharing good practice across a region.
NHS Employers shares case studies for trusts to learn about good practice, while we publish national trend reports using real data to analyse changes in our client trusts' demand trends by region and trust type.
Prime procurement
One thing is clear: procurement, in whatever form, cannot be successful if done in isolation.
But time and again we hear of procurement professionals being "brought in", almost as an afterthought once the key decisions have been taken. This is particularly true when it comes to workforce supply contracts that have strategic implications for the trust.
Professional procurement should not be downgraded to little more than an administrative task. It is little wonder that we hear dispiriting accounts about disengaged procurement professionals who feel they are at the bottom of the workforce pile.
Find out more
Stephen Dangerfield is chief executive of NHS Professionals