Following concern about the departure of GPs from clinical commissioning group accountable officer roles, the Chief Clinical Officer Network carried out a survey of the group. Andy Harris explains the findings
One of the key changes of the Health Act 2012 was the introduction of GP clinical leadership into commissioning.
'CCGs have experience many significant challenges over the past year'
In the majority of the 211 CCGs, GP clinical leadership has been provided by chairs, but in just less than a quarter of CCGs it has been provided by the chief clinical officer, who acts as the accountable officer.
CCGs - like the whole of the NHS - have experienced many significant challenges over the past year.
In light of this, and the fact that a small number of chief clinical officers had already resigned their position, we carried out a survey to gauge how individuals were dealing with their roles.
Driving change
The results were very positive, reaffirming the view that clinical leadership was essential to improving quality of care for patient.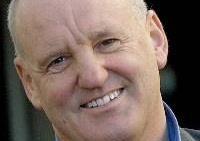 The majority enjoyed their role, despite challenges, and felt effective in being able to drive the necessary changes.
Their holistic view of the health and care system and their understanding of patient experience gave them a unique perspective which informed decisions.
They felt their ability to make the case for change to fellow clinicians and the public meant they could succeed where it had previously been difficult.
Nationally and locally
Major challenges identified by clinical chief officers included demands from NHS England, often with very short deadlines, and managing the different cultures in NHS England and their own clinical commissioning group.
There was a strong desire to have further strengthened capacity so they can better influence clinicians locally, and policymakers and others at the national level.
'Clinical chief officers are seen as a major force in improving care'
Some have recognised that embedding change and leaving a legacy of improvement will take time. However, the survey revealed that nearly half of those surveyed did not intend to stay in post for more than two years.
Although the majority of them felt supported in their roles, it is clear that if they are to be seen as a major force in improving care, significant attention will need to be made to succession planning, both nationally and locally.
Andy Harris is Leeds South and East CCG's chief clinical officer and chair of the Chief Clinical Officers Network
Exclusive: Troubled CCGs could face 'special measures' regime
1

2

3

4

Currently reading

GP leaders are a major force to improve care