As the NHS waiting list tops 3 million, Ian Gillespie looks at the challenges facing providers and commissioners, and argues that a confident, local approach could provide the solution
Waiting lists are at an all time high, having grown significantly since the coalition government came into power in 2010. Couple this with the fact that, in April, 9.95 per cent of people were waiting more than 18 weeks – alarmingly close to the 10 per cent maximum – and we have a real challenge on our hands.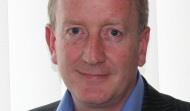 'Not tackling waiting lists for fear of putting extra strain on budgets is a false economy'
Many insist that this is a seasonal issue. The reality, however, is that the NHS is running hot 365 days a year. That is why the sticking plaster solutions that have been applied in the past simply have not worked, and why with an ageing population and endemic health problems, pressure on NHS services is only set to grow.
Advances in care are contributing too; more surgical intervention may be great for the patient, but with more people having surgery, the strain increases for hospitals.
Some argue that growing waiting lists are inevitable, but I disagree. We have brought them down before and we can do it again, as long as we make this a priority. Before we can do this, however, we need to get to grips with the challenges we face. The NHS faces its fair share of those.
Pull on the purse strings
Current budget shortfalls have played their part in creating this problem. There is increasing pressure on all levels of the NHS to cut costs, and with the funding gap never far from the media agenda, there is a growing belief that there simply is not the funding available to tackle waiting lists effectively.
'Many have lost the confidence to try more innovative ways to bring down waiting lists'
The truth is, not tackling waiting lists for fear of putting extra strain on budgets is a false economy. It costs money to keep patients holding on for surgery and places additional administrative strains on hospital staff, not to mention causing discomfort and distress to the patient.
Hospitals need to recognise that an upfront investment to treat patients faster could lead to a significant and recurring cost improvement in the longer term.
More than a lack of budget, however, it is a lack of belief that is the real issue when it comes to waiting lists.
Over the past few years, the NHS has had to cope with a major restructure, the likes of which have not been seen since its formation. Both senior management and frontline staff have faced the unenviable task of maintaining standards of patient care while incorporating organisational changes to their way of working. As a result, many have lost the confidence to try more innovative ways to bring down waiting lists, and it is this confidence that we need to rekindle to tackle the challenge ahead.
Local approach
The good news is that £600m has been promised to try and bring down waiting lists; £250m in the form of the elective care fund, and a further £350m to be distributed to clinical commissioning groups, providing the opportunity to deliver care in a more innovative way.
We also have a clear directive from the top through NHS England chief executive Simon Stevens to adopt a localism led approach to healthcare, and it is with locally focused care that I believe the answer to reducing waiting lists lies.
'We have the framework in place and now the funding to kick things off'
At present, the majority of NHS resource is locked in centralised hospitals, which have very little spare capacity to respond to the peaks and troughs of patient demand. By using the funding to create or improve local healthcare facilities, we can not only deliver care where patients want it most, we can do so in a way that is cost effective and efficient, and which will bring down waiting lists for good.
This does not have to be a "bricks and mortar" solution, although building new permanent facilities might be the answer in some areas. Instead, NHS trusts aim for a flexible network of permanent and temporary facilities, whereby additional capacity can be deployed alongside a core facility as need arises.
We've already seen this approach work extremely effectively for the NHS breast screening programme, where a large proportion of the thousands of mammograms carried out across the UK have been delivered using mobile MRI units. Not only has this been more cost effective for NHS trusts, it has brought care closer to patients and improved the patient experience. Why can't we adopt this approach for surgery and endoscopy as well?
Making this a reality takes leaders willing to drive this through, embracing a more flexible approach to working and going beyond what is familiar to find a solution to the challenges we face. We have the framework in place and now the funding to kick things off. Hopefully we can find the confidence to make the most of this opportunity to return the focus to delivering patient centred care.
Ian Gillespie is chief executive of Vanguard Healthcare