More diverse organisations benefit the planning and provision of services, resulting in higher quality care for the population served, writes Sean Duggan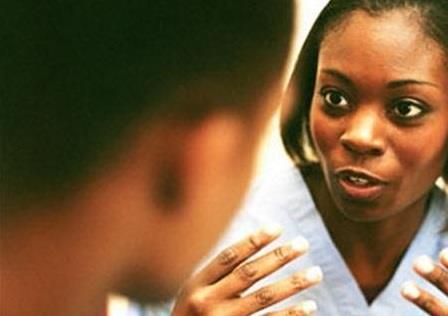 The current generation of black and minority ethnic NHS leaders are pioneers. Their achievements are to be celebrated as they have often been unique in reaching the highest levels of the health service.
They have had to leave behind junior roles where BAME staff are highly represented to take up leadership roles where there is considerably less diversity.
As an illustration, in the middle bands people from BAME backgrounds account for 18.7 per cent of staff, compared to 14 per cent of the overall population, but this drops to just 6.4 per cent at very senior manager level.
The Mental Health Network, part of the NHS Confederation, has brought together six inspiring leaders from across the NHS to take part in a two part podcast series hosted by Marie Gabriel CBE, chair of East London Foundation Trust.
These leaders explore their own experiences of leadership as BAME individuals and look at what intervention can be made to level the playing field and the role non-BAME leaders play in promoting diversity across the NHS.
More can be done
A good deal of progress has been made to tackle a lack of diversity, equality and inclusion in the NHS but there is still much to be done.
While there is greater awareness of the NHS's problems with race inequality, BAME staff are still less likely to be successful in an NHS recruitment process than their white counterparts and they are still more likely to enter a formal disciplinary process and to report being bullied, harassed or abused while in post.
The podcast asks whether an equivalent to the 30 per cent club – a campaign for FTSE100 boards to consist of at least 30 per cent women – is necessary.
Equality, diversity and inclusion hold benefits for all
There are already some interventions to improve opportunities for BAME staff. One is the pledge by Sarah-Jane Marsh, the chief executive of Birmingham Women and Children's FT, to no longer interview for senior level positions in the trust without at least one BAME staff member on the interview panel.
It is a vital recognition of the need to update processes which have been proven to disadvantage applicants from BAME backgrounds.
At the same time, it is crucial BAME staff have adequate role models in leadership positions – you cannot be what you cannot see.
"Something I wondered in my early career is 'where are those role models? Where do I look up there and see people like me?" says Ifti Majid, chief executive of Derbyshire Healthcare FT, in the podcast.
Challenging the perception a leader must look a certain way or be from a certain background is key to ensuring the thought diversity that allows organisations to thrive and provide better care for the populations they serve.
BAME leaders in many cases have achieved their career success by assimilating into a management culture that may not always represent their personal style. They may find themselves questioning their ability to perform in this environment, rather than challenging the established culture. The generally accepted image of what a leader looks like or where they come from may prove to be a barrier to progression for many.
Gilly Lee is an advanced nurse practitioner – professional lead active case management at Greater Manchester Health and Social Care Partnership. She says in the podcast: "I don't really want to see our BAME staff being polished to be like the current leadership – I want us to be different."
Thanks to the efforts of the Workforce Race Equality Standard, we now have a robust body of evidence to support the argument that equality, diversity and inclusion hold benefits for all. More diverse organisations benefit the planning and provision of services, resulting in higher quality care for the population served.
As one of our leaders says: "There is a richness that diversity brings that the NHS should celebrate – from the frontline all the way to the top of the NHS."
Listen to the podcasts here:
https://soundcloud.com/user-674475832/bame-leadership-ep-1


Sean Duggan, chief executive of the Mental Health Network, which is part of the NHS Confederation