With allegations into racial discrimination at the workplace rarely upheld by employers or courts, Roger Kline, Naledi Kline and Joy Warmington give a set of questions for investigators to ensure more robust investigations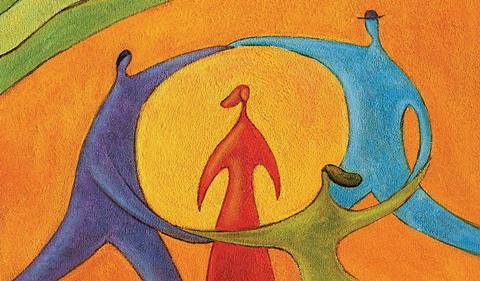 The recent independent report into the tragic death of award winning nurse Amin Abdullah, who committed suicide by setting himself on fire after his dismissal, was a scathing analysis of his employer's acts and omissions.
Yet astonishingly, there is no evidence that the report considered whether race discrimination might have been a factor in Amin's treatment, despite considerable evidence suggesting that was indeed possible. As a result, the report is fundamentally flawed.
In his 2015 Speaking Up Review, Robert Francis QC listed principles of "Poor Practice" he found in whistleblowing cases, including concerns not acknowledged, failure to investigate and act, "biased" investigations, lack of transparency and openness, and poor communication.
Bill Kirkup's review of Liverpool Community Health Trust earlier this year noted that "[incident] reporting was discouraged, investigation was poor, incidents were regularly downgraded in importance, and action planning for improvement was absent or invisible".
Investigators are often oblivious to evidence of potential discrimination, compounded by the fact that discussions of race, or discussions between white and BME staff, can be fraught with difficulty
We ourselves have seen at first hand examples of each of those shortcomings in investigations into possible race discrimination.
It is very unusual for individual (or collective) allegations of race discrimination to be upheld by employers or courts. Nearly two decades ago, Lord Justice Mummery explained this was because
"The legal and evidential difficulties are increased by the emotional content of the cases. Feelings run high. The complainant alleges that he has been unfairly and unlawfully treated in an important respect affecting his employment, his livelihood, his integrity as a person. The person against whom an accusation of discrimination is made feels that his acts and decisions have been misunderstood, that he has been unfairly, even falsely, accused of serious wrongdoing". (Qureshi vs Victoria University Of Manchester & Anor [2001] ICR 863.

Investigators are often simply oblivious to evidence of potential discrimination, compounded by the fact that discussions of race, or discussions between white and black, minority and ethnic staff, can be fraught with difficulty notably when managers are anxious about saying or doing the wrong thing and BME staff do not feel it is safe to say what they really think about the issue.
So, what questions might investigators ask?
Are you confident you recognise the organisational and individual behaviours that maintain racist practices? If you're not, then maybe someone else should investigate since understanding discrimination should help frame the lines of inquiry?
Do the terms of reference have enough latitude for the investigator to investigate, to follow the evidence and be able to make recommendations on issues of race if they surface? Does that allow for flexibility on timescales (and potentially cost) where necessary?
Are you confident that you understand the subtle ways in which bias may affect the investigation? We wouldn't expect someone to investigate a clinical concern without some specialist understanding. What steps are being taken to prevent investigators being biased towards "people who make me comfortable" or "people who are like me," and conversely wary or disbelieving of "people who make me uncomfortable" and "are not like me." How will you make sure the investigation avoids the temptation to seek evidence that confirms their bias or make judgements based on an individual's demeanour which may be culturally influenced?
Has the investigation accessed and understood workforce data and staff survey data on discipline, recruitment, bullying, access to staff development, turnover, career progression, and whether it is safe to raise concerns – disaggregated by department, professional and site – over the last three years? Is that information benchmarked with similar or nearby organisations?
Has the investigation accessed and understood any previous investigation reports, and grievances, whether upheld or not, which referenced race discrimination?
Has the investigation accessed and understood organisational workforce equality reports, which often give some insight into specific issues, hot spots, previous action plans and their impact?
Are all interviews conducted in a safe space for all staff and in particular for BME staff who may be anxious about the consequences of alleging discrimination?
Have staff who have left the organisation and may therefore feel more secure giving evidence been invited to interviews?
Other important precautions
Are the various sources of information – workforce data, staff survey, trend data, interview and documentary data – triangulated and understood as a whole?
For example, if there is no formal grievance about bullying but the staff survey data says large number of BME staff believe they have been bullied is the possibility (probability?) being considered that there may be a bigger problem – not only are BME staff bullied but they are afraid to say so?
Similarly, beware of concluding that the data "is too small to be able to draw any helpful conclusions" when it should ring alarm bells.
What steps have been taken by the employer to assure staff the investigation is important, that witnesses are important and that any victimisation will not be tolerated?
Has the investigator made sure that it is so meticulous in procedural fairness and record keeping that any conclusions and recommendations cannot be challenged?
What steps have been taken by the employer to assure staff the investigation is important, that witnesses are important and that any victimisation will not be tolerated?
How will the investigators resist the temptation to insist on a higher standard of proof than the "balance of probabilities" standard that is required?
We don't suggest such investigations are easy. And we are also very aware that even good investigations depend on organisations wanting to act on their conclusions.
But without asking such questions they risk being exercises that are insufficiently curious and are not fit for purpose. Currently, claims of race discrimination are rarely upheld, those responsible rarely sanctioned, and institutional lessons rarely learnt. That is unacceptable.
Two decades ago, the Stephen Lawrence Inquiry defined institutional racism as "the collective failure of an organisation to provide an appropriate and professional service to people because of their colour, culture or ethnic origin. It can be seen or detected in processes, attitudes and behaviour which amount to discrimination through unwitting prejudice, ignorance, thoughtlessness and racial stereotyping".
At the time, the response to this definition was outrage followed by disbelief and public expressions of guilt but two decades on, robust investigations of potential race discrimination in the NHS remain as rare as hens' teeth.
Given the data on discrimination this is rather remarkable.
We have to do better.


Roger Kline is research fellow at Middlesex University Business School and was joint director of the WRES 2015-2017