Andrew McDonald was, until April, chief executive of the Independent Parliamentary Standards Authority. He was diagnosed with Parkinson's in 2007 and with prostate cancer in 2010, which has since been determined to be incurable. Tonight he will deliver a lecture exploring his experiences of living with an incurable condition. Here he reflects on what he wants to achieve with it
In deciding to tell my story about living with incurable prostate cancer, one of my motivations was that I wanted people to see me, not the cancer. But I also wanted to make a bigger point.
I'd simply come across too many examples of awkward or inadequate conversations with clinicians about cancer. Poor conversations almost inevitably lead to poor, and unequal, care for patients.
All of us with an interest in the NHS, and that means all of us, now see the value of personalised care that responds to the particular needs of each patient. That goal is simply unattainable without rich, clear dialogue between patients and clinicians, often about the most difficult subjects.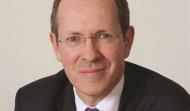 'Poor conversations with clinicians about cancer almost inevitably lead to poor care for patients'
You might say that there is not much new here. But in some ways that is just my point.
Fourteen years after the NHS cancer plan argued for investment in better training for clinicians in communication skills, the problem is still with us.
Spending on some of the training initiatives has already been cut and it is all too easy to imagine that this issue will be further marginalised as the NHS faces the funding pressures of the years ahead. That would be a serious mistake.
I have my thoughts on what we might do to make things better:
stronger leadership on the issue from clinicians;
a more prominent role for nurse practitioners to help patients navigate through the system; and
greater continuity of care so that patients can build a relationship of trust and understanding with their doctors.
What do patients want?
But before all that, we need to agree that this question matters, that it really matters. And we need to understand exactly what it is that patients want.
In my case, I want conversations about me and my needs. I want a doctor to tell me about those side effects of particular drug treatments that are likely to affect me most, not those which are most important to him or her.
I need doctors and nurses to understand that although they routinely have these conversations, for those of us on the other end this is likely to be the first time. It is confusing and frightening.
I would like doctors and nurses to ensure that, rather than seeing these exchanges as a one-off conversation, this becomes a dialogue, in which I can go back, perhaps repeatedly, to the same clinicians and ask questions and clarify things after I leave the consultation room.
I know that such conversations are possible because I have witnessed and experienced them first hand.
My oncologist learnt over the course of our regular appointments what I wanted and needed. He learned to read me and responded accordingly. Such exchanges make a huge difference, because they are about me and what all of this means for me.
'It must become a dialogue with the same clinicians so I can ask questions and clarify things after I leave the consultation'
Fourteen years on from the cancer plan, we need to make sure that we are properly equipping doctors and nurses with the skills needed to communicate effectively and compassionately.
So, from the earliest stages of professional education through to on the job training, the focus must be on putting the person at the centre.
It is essential that we ensure doctors and nurses not only learn the basics, but also continue to develop, adapt and update their knowledge and skills regularly throughout their career. Training is only one part of the solution, but it is an important starting point.
Time to learn how
My own view is that training needs to underpin a broader approach to the problem. It includes:
stronger, more effective team working among cancer care practitioners, placing a particular emphasis on the handovers between professionals and on the disciplines which define good teams – leadership, mutual support, clarity of objectives and shared values;
greater continuity of care so these conversations are not isolated interjections by an ever changing cast of practitioners, but part of continuing relationships which foster trust and understanding; and
a more consistent emphasis on the role of the clinical nurse practitioner as a single point of contact for the patient and his/her navigator through a complex system.
'There must be continuity of care so conversations aren't isolated interjections by an ever changing cast of practitioners'
To make a difference, this approach needs to be informed and refreshed by proper - not token - patient advocacy. But that is only my view.
I want to prompt a debate on this. This month Marie Curie Cancer Care has launched a major national campaign called What About Me, which aims to shift the focus from the condition back to the person.
It is starting, where it should, by asking patients what they want in their care.
More about Marie Curie's What About Me campaign
Andrew McDonald was chief executive of the Independent Parliamentary Standards Authority until April