The term patient leader is used frequently, but often too freely without thought as to what it means. Creating a good definition was crucial in judging this inaugural list, writes Adele Waters
Each time HSJ publishes a supplement celebrating a particular group of individuals, we carefully debate the criteria for inclusion within it. We develop a clear picture of the people, skills, qualities and qualifications we want to celebrate.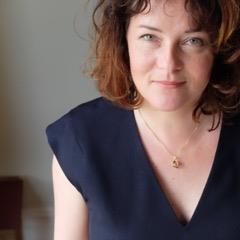 These debates are always involved and interesting, but perhaps none more so than the one which preceded this, our inaugural celebration of patient leaders.
In recent years, a number of factors have converged to fundamentally change the role of patients in the healthcare system. Most notably, the greater availability of information and data has transformed many patients and carers from passive recipients of care to active participants. Patient and public involvement has, rightly, become regarded as essential to good healthcare services – not only in the care of an individual, but in the design of services more broadly.
We were very clear that we wanted to celebrate this change, and the idea of this supplement was quickly born. Patient leadership is something worthy of promotion and recognition.
"Ultimately, our judges agreed that they were primarily seeking individuals whose experience of care had shaped their leadership in a fundamental way"
When we developed the judging criteria, however, a key challenge emerged. What, exactly, is a patient leader? The term is used frequently, but often too freely and without any great thought as to what it means. Ultimately, our judges agreed that they were primarily seeking individuals whose experience of care had shaped their leadership in a fundamental way.
That sometimes ruled out influential and important individuals – chief executives of charities being the most obvious. But it is a choice which has given us a list of 50 outstanding individuals whose personal experiences have led them to instigate change. Their involvement in shaping healthcare has not been a box ticking exercise, and their personal qualities and courage mean they make clear patient participation is not an add on but an essential. That is exactly what we wanted to celebrate.
Adele Waters is executive editor at HSJ
The judges
Dr Dominique Allwood Public health registrar, The Health Foundation
Neil Churchill Director for patient experience, NHS England
Sir Donald Irvine Patron, Picker Institute Europe, and former president of the General Medical Council
Alan Johnson MP and former health secretary
Roger Kline Director, Patients First, and research fellow, Middlesex University Business School
Dr Steve Laitner Practising GP and freelance health consultant
Annie Laverty Director of patient experience, Northumbria Healthcare Foundation Trust
Shaun Lintern Patient safety correspondent, HSJ
Martin McEwan Interim head of communications and engagement, NHS Leadership Academy
Sir Nick Partridge Former chief executive, Terrence Higgins Trust
Joe Rafferty Chief executive, Mersey Care Trust
Joan Saddler Associate director of patients and communities, NHS Confederation
Allison Trimble Senior consultant looking after patient leadership initiatives, The King's Fund
Giles Wilmore Director for patient and public voice and information, NHS England

How HSJ Patient Leaders is judged
In its inaugural year, HSJ's Patient Leaders aims to recognise the full breadth of patients' and citizens' roles in healthcare. That encompasses individuals shaping national policy and those making waves through their involvement in their own care.
Our long list was created during April and May, with nominations invited via hsj.co.uk and Twitter. We sought people whose leadership has been specifically shaped and informed by their own experience of care, either directly, as a patient, or indirectly, as a carer. Our judges reviewed the list and added their suggestions, deciding on the final 50 at a judging evening held in mid-May.
Judges considered the following criteria in coming to their decisions:
Impact: Have the individual's efforts made a demonstrable difference to the area in which he or she operates?
Innovation: Are the ideas and actions promoted by the individual likely to improve the design and delivery of health services (by, for example, raising the profile of a previously neglected area)?
Inspiration: Has the individual encouraged others to become more involved in their own care and/or in the design and delivery of health services?
HSJ Patient Leaders 2015
1

2

3

Currently reading

What defines a great patient leader?

4