NHS England director for patient and public voice and information Giles Wilmore looks at how patient leaders use their personal experience to drive change in the NHS
The prime motivation of people working in the NHS is to provide a good quality service to patients and service users: to show care and compassion for people when they most need it; to help them wherever possible on the road to recovery; and to provide comfort, support, help and advice.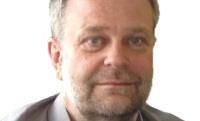 This strong public service ethos, combined with the founding NHS principle that everyone is entitled to healthcare free at the point of delivery based on their need, not their ability to pay, is what makes the NHS such a valued institution.
However, despite these efforts and commitment, the NHS hasn't always been good at understanding the experience of care from the perspective of patients, families and carers. Sometimes patients receive poor care, are not treated with the dignity and respect they deserve, experience poor coordination of services or suffer longer than needed.
The patient leaders recognised in this inaugural HSJ Patient Leaders supplement have fascinating, insightful and moving stories to tell of their own or their loved ones' experiences of NHS care - good, bad or indifferent.
They have a wide variety of backgrounds and come from all walks of life, but what unites them is that they have all made the decision to use their experiences as a positive driver for change.
'Patient leaders use their personal experiences to educate and campaign for better services for others'
Patient leaders use their personal experiences to educate and campaign for better services for others; provide a powerful voice and shine the spotlight where things need to change; motivate and organise fellow patients and citizens to engage in healthcare issues; provide training, support and mentoring to others who can benefit from it; join or form patient and carer groups and charities that agitate and inform; and do all these things largely as volunteers, for no other reason than they want to make a difference and help others. They are truly an inspiring group.

That is why NHS England is delighted to support the first ever HSJ Patient Leaders.
It is an opportunity to celebrate the enormous contribution that leaders with experience as patients and carers make to the NHS.
And by coming up with this initiative, HSJ has placed them on an equal footing with clinicians, managers, innovators, BME pioneers, rising stars, chief executives in the NHS and other groups that it already recognises.
We would like to thank the panel of judges for their time in reviewing the nominations.
But most of all we would like to congratulate and thank the patient leaders, who have rightly been recognised.
Giles Wilmore is director for patient and public voice and information at NHS England
HSJ Patient Leaders 2015
1

2

3

4

Currently reading

Patient leaders are the powerful voice that drives change