Bill Kirkup believes community services frequently underrated by health leaders and need "more of a strategic look"
Comes after serious care and governance failings at Liverpool Community Health Trust were detailed in his report
NHS England abandoned plans to produce a "forward view" for community services
Dr Kirkup says pressure on trusts to reduce staffing presents "clear threat to patient safety"
The safety expert who investigated the Liverpool care scandal has raised concerns over NHS England's decision to scrap a "forward view" for community services.
Dr Bill Kirkup, who recently detailed serious care and governance failings at Liverpool Community Health Trust in a wide ranging report, believes community services are frequently underrated by health leaders and require "more of a strategic look".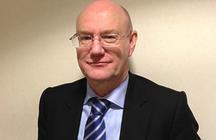 Last month, HSJ revealed that NHS England had abandoned proposals to produce a dedicated national plan for community services. The national commissioning body said it wanted to avoid further "service fragmentation".
This prompted concerns from leaders in the sector. Dedicated plans and spending commitments had already made for general practice and mental health.
Dr Kirkup told HSJ: "When we're in a less uncomfortable phase of health service funding there's a tendency to think that community services are lower priority and they can be left to fend for themselves.
"We may be prone to assume that all is well if we don't hear too much about them, and that's dangerous because of the complacency it implies.
"When we're in a more uncomfortable phase of the NHS funding cycle [such as now] people get much more interested in them, but that is because they're seen as part of the solution to reduce pressures on acute hospitals.
"Both of those are deeply unfair positions, I think, and really underrate the contribution of community services.
"It would be better if we could have less of a kind of sine curve of less interest and more interest, and more of a strategic look at where they are and what they can do but [also] where we want them to be where they could be. In that context, I am concerned about the cancelling of the forward view."
In his report into Liverpool Community Health Trust, published last month, Dr Kirkup revealed multiple failures by national regulators to establish the trust on a strong footing and identify problems when they emerged.
This was partly due to the "distraction" of higher profile priorities such as hospital services, he said.
The report also found the trust had been preoccupied with delivering cost improvement plans to achieve foundation trust status. The trust had set average CIP savings of 4.4 per cent over five years, which would have had an "inevitable knock-on impact on frontline staffing levels", it said.
Under the control total regime governing NHS finances, trusts across all sectors are required to deliver average CIP savings of 4.3 per cent in 2017-18.
When asked if he was worried about the implications of this for patient safety, Dr Kirkup said: "On the one hand, I've always maintained that improving quality doesn't cost more or take more resources.
"It saves the NHS money in the medium term by getting it right first time, avoiding the need for further intervention and the costs of investigation, complaints and litigation, which more than outweighs the cost of establishing and maintaining system improvements.
"On the other hand, if we are putting pressure on people in such a way that the only realistic way to make savings is to reduce staffing, we make it harder and harder to achieve that without reducing capacity on the front line.
"Trying to sustain increasing workload with less capacity is a clear threat to patient safety and the other aspects of quality. As we are working at a level of pressure on services and staffing that is unprecedented in the recent past, there is a commensurate level of challenge for patient safety and other aspects of quality."