Sustainability and transformation plans are beginning to creep into the public domain after months of preparation and hard work by the NHS and its partners. But no one is in any doubt that major challenges lie ahead.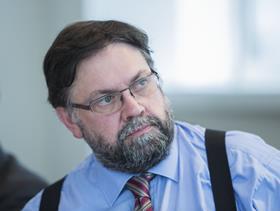 The benefits of STPs will only be realised if partners can continue to work together and implement what may be some controversial and unpopular changes which could transform healthcare for decades to come.
An HSJ roundtable looked at some of the barriers to and solutions for doing this – and what sort of leadership would be needed to drive implementation.
There was a strong feeling from many panellists that STPs had provided an impetus to begin conversations between health and care organisations which had not happened before, to build new relationships and to start the process of deepening trust.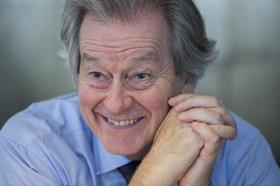 Anita Donley, the independent chair for the Mid and South Essex success regime, said: "The NHS tends to obsess about organisational form and STPs offer us a stage to play out some very different partnership behaviours."

In Essex, NHS and local authority colleagues were beginning to work together and there was a recognition of the different cultures of the partners, she said.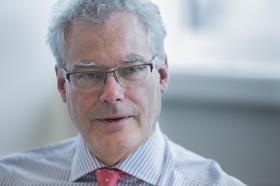 Robert Woolley, chief executive of University Hospitals Bristol and STP lead for Bristol, North Somerset and South Gloucestershire, said the process had given partners opportunities to embark on a 'different set of conversations' with a focus on building relationships and trust. This had had positive outcomes such as all GP practices agreeing to be represented by one organisation.
"We are seeing some unfreezing of the landscape in terms of institutional positions,' he said, adding that it helped overcome 'the behavioural and cultural constraints which are derived from [organisational] structure."
Decisions without relationships
Former health secretary and chair of the NHS Confederation Stephen Dorrell has been the independent chair of the Birmingham and Solihull STP, the earliest to publish its full plans. He said relationships had not been particularly good in the health sector and the same was true of NHS and local authority relationships. The STP had helped this but been only "partially successful but it is a work in progress".
The panellists
Nigel Edwards, chief executive, The Nuffield Trust
Caroline Chipperfield, associate director, partnerships, NHS Leadership Academy
Amber Davenport, head of policy, NHS Providers
Anita Donley, independent chair, Mid and South Essex Success Regime
Stephen Dorrell, chair, Birmingham and Solihull STP and former health secretary
Jon Restell, chief executive, Managers in Partnership
Annette Sergeant, director of the Veredus health executive search team
Rob Whiteman, chair, North East London STP
Robert Woolley, lead Bristol, North Somerset and South Gloucestershire STP and chief executive, University Hospitals Bristol Foundation Trust
Dave West, HSJ senior bureau chief – chair
The panellists were concerned about the pace at which STPs were being asked to work and how that might inhibit more creative thinking and solutions, as well as relationship building.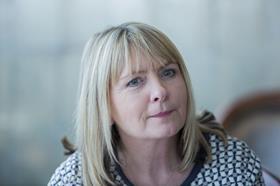 Caroline Chipperfield, associate director, partnerships, NHS Leadership Academy, said: 'What we have seen over the last eight months is that we just have not had time to spend with each other to build some solid relationships. People won't make decisions unless they trust the people they are working with. We are trying to make decisions without the relationships."
In some areas, STPs were not natural pre-existing footprints, which might inhibit joint working, and they all were working within a highly regulated environment. But some good work had been done which should not be lost, she added.
Secret cuts
Mr Woolley also pointed out the challenge of changing people's thinking. For many years there had been a focus among trust leaders on autonomy, but this model was no longer what was needed. There were also issues around coping with the short term pressures such as money while also finding the time to plan for the future. "I think that is a huge stretch and is the real challenge we have to overcome," he said.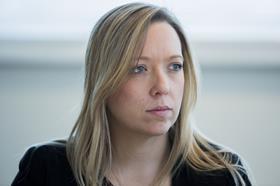 Amber Davenport, head of policy at NHS Providers, said there was a need to be realistic about what could be achieved, including in the area of financial savings. There was also the need to overcome the narrative about "secret cuts" and rebuild relationships with the public.
And there were concerns about the longevity of the proposals if some of the present leaders left organisations. Rob Whiteman, chair of the North East London STP and chief executive of the Chartered Institute of Public Finance and Accountancy, said leadership would be key as partnerships needed to be built which would last through the medium term. "The lesson from the past is that some good projects fail when people move on," he said. "How do we create partnerships which will survive people leaving?"
He also wanted to see the 'tectonic plates' of the NHS aligned. There can be a tension between pressure to meet targets – 'grip' – and approaches which encouraged more creative solutions, he said, adding: "I think it is pretty important for implementation that these two things align."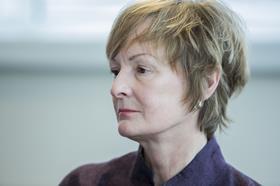 Dr Donley said: "Quite a lot of the tensions …. relate to the fact that people are trying to make sense of how they square the circle of paying to Caesar what is Caesar's and also having space to be creative and flexible."
Magnetic north for clinicians
To deliver STPs will require enormous leadership resources and the ability to bring important groups on board.
The need to engage the workforce – not just the top tier – and their representatives was stressed by Jon Restell, chief executive of Managers in Partnerships.
Dr Donley stressed the importance of clinician involvement and leadership in plans, and added that the views of professional bodies were a "magnetic north" for clinicians, who wanted to hear about evidence for improving outcomes for patients rather than about the money.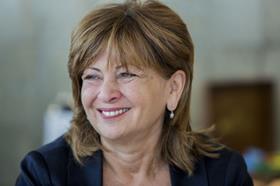 Annette Sergeant, director of the Veredus health executive search team agreed: "There is a strong view that the clinical community has not yet been fully engaged," she added. "You ignore the clinicians at your peril."
So what skills will leaders need in this new world? The answer seemed to be almost superhuman ones
Other panellists emphasised reaching local populations on an emotional level as well. Mr Dorrell said: "Engaging with a community is a political process… it is about taking people with you."
The panel also discussed the possible impact of STPs on who would employ NHS and care staff. It was possible people might be asked to work elsewhere or transfer to employers who were outside the public sector. In these situations, organisational form did become important – people wanted to know who would employ and pay them.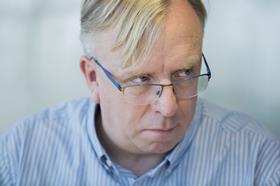 So what skills will leaders need in this new world? The answer seemed to be almost superhuman ones, given the demands being placed on those at the centre of STPs. Ms Davenport argued that issues around leadership capacity were not being addressed. "It takes time and engagement to do this while still trying to keep running the day to day."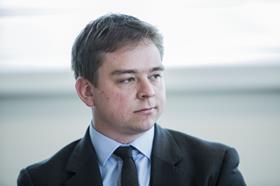 Nigel Edwards, chief executive of the Nuffield Trust, compared what was planned with the start of the universe when all the matter was suddenly created in a fraction of a second. Everything was being created at once, he said, with STPs meant to deliver massive reductions in bed days, A&E attendances and outpatient appointments simultaneously.
"Have we got the bandwidth?" he asked. "Can we do it? Is it possible? And if it is possible do we have the time to do it? And by what method?"
One of the skills leaders may need is a new mindset which prioritises the interests of the local health and care system and not just individual institutions
He cited the example of Chase Farm Hospital in north London, whose closure had been mooted 25 years ago but was still open. In addition, he said he was not seeing proposals for realigning the workforce to deliver more care in the community and primary care.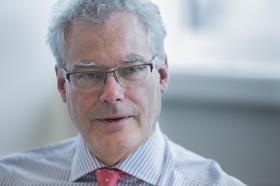 One of the skills leaders may need is a new mindset which prioritises the interests of the local health and care system and not just individual institutions. Whether this will lead to structural changes is uncertain – Mr Dorrell felt that could be needed in some areas as new structures could drive and incentivise desired changes in culture.
He looked towards a future where health was more integrated with other public services, and their impact on health recognised. Ultimately, communities could be empowered to design the services they wanted for themselves.
And Dr Donley added: "The man in the street in Southend does not care what model of care you are talking about. What they care about is what happens at 8pm on a Sunday if they get chest pains."