The dispute between the government and junior doctors has been one of the most bitter in the history of the NHS. The new contract is now starting to be implemented despite being rejected in a ballot of juniors, many of whom remain unhappy with the details of the contract and its implications for their work-life balance.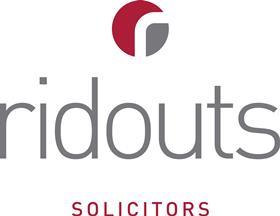 Trusts are also concerned about the potential costs of the new contract – which was meant to be cost neutral – and the risk that filling rotas could become even more difficult, endangering fragile services.
An HSJ roundtable looked beyond the rights and wrongs of the dispute to examine how the NHS can move forward in this difficult situation. Opening the discussion, HSJ workforce senior correspondent Shaun Lintern, chairing the event, stressed the discussion was not about refighting recent battles but how some of the issues and concerns could be overcome.
Dissatisfaction runs deep
With three juniors around the table, it was quickly clear that while there are concerns about the contract, the dissatisfaction runs far deeper and includes how juniors feel undervalued and not listened to, and the difficulties they face in having a life outside work as they rotate through different shifts and hospitals.
Even the most moderate junior doctors feel completely isolated and not listened to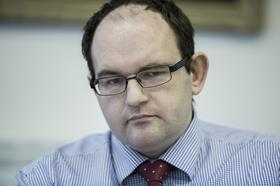 Palliative care registrar Dr Chris Kane said: "We are at the point where even the most moderate junior doctors feel completely isolated and not listened to. We feel we are not communicated with."
Communication from the NHS over the last year had been "unbelievably distressing"' said Dr Kane. Trusts need to see junior doctors as part of the structure, he said, and make sure they are given time away from the ward or clinic to get involved in activities such as improvement.
Anaesthetics trainee Dr Nat Silvey said: "We are almost like migrant workers who go from place to place. It can feel like we are treated like children." There needed to be a 'different offering' for junior doctors, she added.
Attendees
Dr Janis Burns, junior anaesthetist
Matthew Hopkins, chief executive, Barking, Havering and Redbridge University Hospitals Trust
Chris Hopson, chief executive, NHS Providers
Dr Chris Kane, palliative care registrar
Shaun Lintern, patient safety correspondent, HSJ
Ben Morrin, workforce director, University College London Hospitals Foundation Trust
Professor Wendy Reid, medical director and director of education and quality, Health Education England
Paul Ridout, director, Ridouts
Dr Nat Silvey, anaesthetics trainee
These concerns about feeling isolated from their organisations resonated with other members of the panel. Matthew Hopkins, chief executive of Barking, Havering and Redbridge University Hospitals Trust, said: "The challenge for NHS trusts is to make sure that doctors feel part of the family, communication channels are open and they feel valued." He urged NHS trusts to get a dialogue in place with juniors, regardless of whether they were in the trust for three months or 12.
Cost squeeze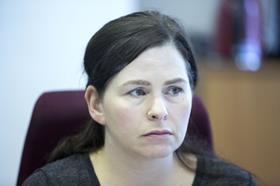 The new contract is meant to be cost neutral but that is not the case according to feedback to NHS Providers. For example, at University College London Hospitals Foundation Trust, director of workforce Ben Morrin anticipates additional costs of up to £2m in 2018-19.
"In an environment where money is king there is significant pressure for all NHS organisations," said Mr Hopkins. "But patient safety is the biggest concern."
Chris Hopson, chief executive of NHS Providers, said this continued pressure on trusts could impact negatively on how staff are treated. In some hospitals working practices had already deteriorated, he suggested. He also anticipated repercussions for trusts trying to run "wobbly" services with inadequate numbers of staff, particularly district general hospitals. "What is particularly concerning people is the interaction between the new contract and an already wobbly rota," he added.
"It is very easy for people to fall into the trap of saying 'let's try to work people harder'," he said. But HR and admin resources had been hollowed out and pressure meant there might be a gap between what was happening on the ground and what the leadership could see. "But I'm not trying to excuse any of this," he stressed.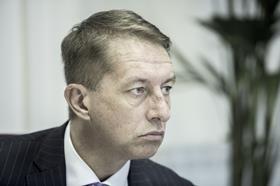 Professor Wendy Reid, medical director and director of education and quality at Health Education England (HEE), said that bullying and undermining behaviour needed to be called out.
Trusts have a very real responsibility to make sure that working patterns of junior doctors enable them to have a life
One of the continuing concerns for juniors is working hours. Dr Silvey said she had done an A&E job where she had worked seven nights in a row and was a "zombie" at the end of it.
Junior anaesthetist Dr Janis Burns said: "Trusts have a very real responsibility to make sure that working patterns of junior doctors enable them to have a life."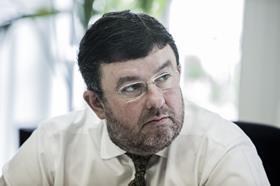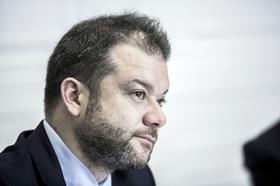 Dr Burns highlighted how the quality of training could be affected by pressures within the service, such as the push to reduce waiting lists. Extra people on the theatre list could mean there was less chance for trainees to learn – they might be present but not get the experience of doing things under supervision. In some cases when lists had been increased, she had seen risks to patient safety that were near misses.
The new contract will also bring issues for consultants as well, with extra work in reviewing exception reporting around the new contract. "There is a huge knock-on effect for the rest of the service and people need to start talking about it," said Dr Kane.
What can be done to improve the situation? Despite the bitterness of the dispute, there was a consensus view that there are opportunities to move forward and begin to address some issues now. There is an obvious big task ahead for trusts to carry out implementation in way that will cause the least pain to juniors. There is a need for medical staff to feel they are 'a partner' rather than in a situation where something 'is being done to them', said Mr Morrin.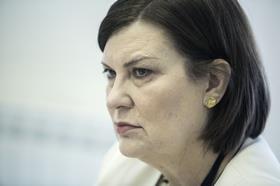 There is a need, too, for chief executives to "translate" the pressures they felt into "language that resonates with people's intrinsic reasons for working in the service", said Mr Hopkins.
HEE has been reviewing some of the non-contractual issues that cause juniors grief – such as notice of rotational places and whether they need to move hospitals with every rotation, and the next step was to look at how annual reviews are conducted. Professor Reid said there was a broader issue of what it means to work in the NHS and an opportunity for organisations to show how they valued staff.
Shift in responsibility
Professor Reid said she had sensed a shift in responsibility over working conditions, for example in some areas she had observed discussions with chief executives and juniors that, in the past, would only have taken place when there were problems.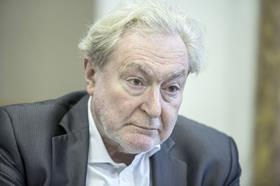 "Why is every chief executive not meeting new medical staff? How is that possible?" she asked. Some organisations were acting like "rabbits in the headlights", struggling to 'step out' of their immediate problems, she said. She observed there been a move towards too much box ticking in juniors' training – "conveyor belt system that does not recognise the value of doctors in training," she said.
"I think it was Richard Branson who said you can train people well enough so they can leave but treat them so they don't want to," said Dr Silvey. Just being thanked and feeling treated with respect could make a difference.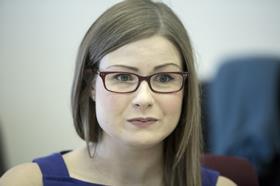 Paul Ridout, director of law firm Ridouts, said with the new imposed contract here, whether it was liked or not, there was a need for some strong leadership and diplomacy to bring people together. "I think it is really important that we devise methods whereby confidence can be built," he said. "It is important that if people have an idea, or suggestion, or a concern, they have a system whereby they can report it, and it will be listened to."
Mr Hopkins said the system needed to deliver contract compliance and at the same time facilitate changes to optimise patient safety. Proposals to introduce a guardian role to each trust – to monitor safe working hours and address concerns – would be helpful here but would require robust support.
Mr Hopson said there was a 12-18 month window to seize the opportunities. This needed to include dialogue, consistent and high quality implementation of the contract, and trust boards recognising this was a high priority.
"Our leaders in trusts have to step up to the plate and say they will do what needs to be done," he said.