Infinity Health is making its care coordination and task management tools available to NHS trusts at no cost for six months, with the aim of alleviating some of the pressures faced by staff in the wake of Coronavirus. The offer covers the costs of set-up, integration, training, and six months of license fees for each organisation.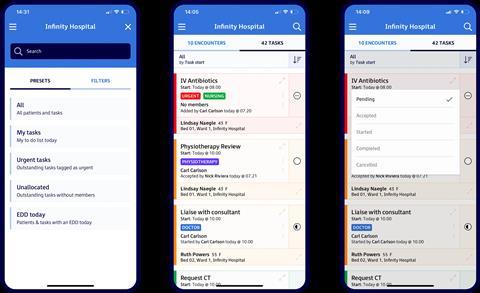 Infinity allows health and care staff to log, share and coordinate their daily tasks on a digital platform in real-time, helping them to plan and manage their daily workloads more efficiently – making the best use of staff time and helping tackle the backlog created by covid-19. Frontline staff have access to a constant flow of critical patient updates wherever they are, saving valuable clinical time that might otherwise be spent chasing results or making handwritten notes.
Written by

Infinity is designed to help boost efficiency, and support staff to carry out their work more safely and with less stress, providing real-time patient information, connecting teams remotely, and helping to inform staff allocation and resource management. The platform helps staff overcome many of the communications issues they face when busy or working with teams in other parts of the hospital, and will improve information sharing to make it easier to prioritise during the coming months. Infinity reduces the need for less efficient tools like paper, bleeps, emails, and instant messaging.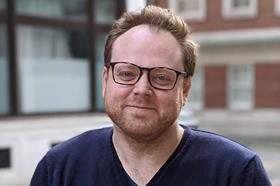 Elliott Engers
Elliott Engers, CEO at Infinity Health said: "Effective care coordination and task management are vital to providing safe and effective care at this difficult time, and providing NHS staff with digital tools to do this something Infinity can immediately and meaningfully contribute to.
"The influx of patients with life-threatening coronavirus complications put the NHS under even more pressure – both directly as they cared for covid-19 patients, and indirectly as they paused other services with the effect of lengthening waiting lists. We will do all we can to help alleviate this added pressure, and are confident we can make a difference quickly."
Infinity is already in use in London North West University Foundation Trust in two projects, where it has helped staff save over 10,000 staff hours in portering projects, and is coordinating tasks in a multidisciplinary community team that cares for 9,000 patients each year (pre-coronavirus figures). The company has also recently agreed a new contract with a global digital exemplar trust.
NHS trusts wishing to learn more about the free offer should visit Infinity Health's website, or contact hello@infinity.health.