On Thursday HSJ publishes the second BME Pioneers list, while all week we will look at equality and diversity at all levels of healthcare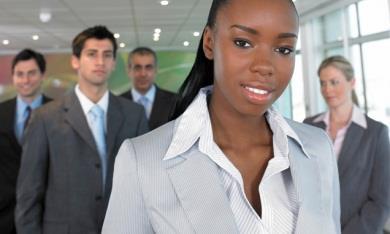 A year ago HSJ published its first ever list of healthcare's influential leaders from black and minority ethnic backgrounds. It sought to highlight the disparity in workforce diversity at the top of NHS leadership. While the project was initially met with scepticism, there has been overwhelming support from readers and the event is still talked about today.
However despite the numerous articles HSJ has published on the topic throughout the past year, very little has changed. A report earlier this year revealed the proportion of people from a black and minority ethnic background at senior levels of the NHS has not improved in eight years; currently at 5.9 per cent, it is at its lowest since 2007.
At the same time, the NHS is faced with increasing challenge in commissioning services for an ever growing ethnic minority population. More than 40,000 older minority ethnic people are thought to be living with dementia in the UK – but existing policy guidance relating to these communities has been overlooked in the rollout of the national dementia strategy. We would still argue that at the top of its leadership the NHS needs to reflect the diverse communities it serves.
NHS England brought forward proposals in July to force organisations to increase the representation of ethnic minorities in senior positions. A new national workforce race equality standard will be part of the NHS standard contract from April 2015. The Care Quality Commission, Monitor and the NHS Trust Development Authority will be asked to make "explicit" to providers that compliance with the new standard will be part of their assessment.
Trusts will be judged across a range of metrics; including how many of their BME staff are subject to disciplinary action, which will form an assessment of whether the organisation is well led. It will also apply to clinical commissioning groups and NHS England.
This week we will be exploring this issue through a series of articles, profiles and exclusive interviews. HSJ wants to open up the debate on this and ask is a regulatory or a leadership approach the way forward?
Today Raj Tulsiani examines why FTSE 100 companies, and in particular the banking industry, has been able to perform better than the NHS in recruiting people from black and minority ethnic backgrounds on to their boards.
We will look at the deep rooted health inequalities in breast care of Asian women at various steps of their journey and how a dedicated Asian Breast Cancer Support Group at University Hospital of South Manchester FT is combating this.
We also run through HSJ's news archive over the last decade, analysing how effective legislation introduced in the health sector has been in tackling equality.
On Wednesday, Lubna Haq gives a personal account of being an Asian professional working in the UK, and how the health sector can move forwards on race equality.
Varya Shaw also talks to Manjit Obhrai, who was brought into Queen Elizabeth Hospital King's Lynn Foundation Trust as interim chief executive when it was placed in special measures last year. He talks about the culture needed to lead a trust in crisis.
Stacy Johnson, a lecturer at Nottingham University School of Health Sciences and one of last year's HSJ BME Pioneers, writes on the launch of the list and how far the NHS has come in terms of change.
Also on Thursday, Jane Cummings, NHS England chief nursing officer talks about the impact of Caribbean nurses working within the NHS and the two measures NHS England is proposing to bring in to tackle race equality.
On Friday, HSJ talks to Eleanor Smith, a theatre nurse from Birmingham who became the first black female president of the trade union Unison.
Next week, Ruth Passman, head of equality and health inequalities at NHS England talks about the process of getting the new Equality Standard approved.
Meanwhile on HSJ's Pinterest board we run through the history of influential leaders from BME backgrounds working within the health sector from the inception of the NHS in 1948.
Join in the discussion on hsj.co.uk, as well as on Twitter and LinkedIn. Our hashtag is #HSJBME.