This week HSJ celebrates the launch of its list of the top 50 chief executives of NHS provider organisations.
This is a list like no other as the the people are some the most important decision makers in the English NHS and were nominated by their peers.
The judges considered several criteria; and though the financial and care quality performance of organisation was important, more emphasis was given on identifying leaders whose individual efforts, skills and focus had set them apart.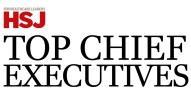 Along with the list, which will be unveiled on Wednesday exclusively on the HSJ tablet app, we will be publishing stories about leadership, improving patient care and the important traits required by the chief executives. The list will be published on hsj.co.uk and in the magazine on Friday.
On Monday, David Buchanan, professor of organisational behaviour at Cranfield School of Business, looks at how the role of chief executives in the future will need to change. He says new chief executives will have to possess different skills and perform new functions compared to today.
Tuesday will see Dame Julie Moore turn back the clock to tell her younger self about the received wisdom she will encounter throughout her NHS career. The chief executive of University Hospitals Birmingham Foundation Trust shares her experiences on leadership, staff engagement and reorganisation.
Next is advice for troubled trusts from Peter Homa. The chief executive of Nottingham University Hospitals Trust explains the personal and organisational characteristics that are most vital in getting acute trusts through difficult times.
On Thursday, Karen Lynas of NHS Leadership Academy identifies the new generation of healthcare influencers and how this group of individuals are innovating and successfully bringing in culture change in the health service.
Finally, Rob Hurd, chief executive at Royal National Orthopaedic Hospital Trust, writes on the the important role of specialist hospitals in overcoming the challenges of post-reform NHS.