Nominate the influencers of tomorrow
HSJ is seeking to celebrate the healthcare leaders of tomorrow – and influencers of today.
As this year draws to a close, we will be identifying healthcare's rising stars and want your nominations. We are looking for people who are making brave decisions to improve healthcare and shape its future. We want to celebrate those who are not only working to deliver excellent patient care in the present, but who are working to deliver their vision of excellent care for the future.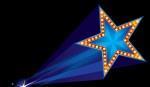 A panel of expert judges will decide on the final list, considering factors including the impact the nominee's work has had, to what extent the nominee is challenging traditional attitudes or conventional approaches, and how the nominee is supporting other younger leaders to progress within healthcare.
Supported by Celesio, the list will appear online at the end of the year and in the first issue of HSJ of 2014.
You can make nominations using the box below – please give the individual's name, job title, and a brief description of why you think the person is one of healthcare's top rising stars – or via Twitter using the hashtag #HSJRisingStars. The closing date for nominations is 28 November 2013.