Use the best ideas and leaders from across your trust to ensure major change projects run smoothly, Mike Pinkerton tells Jennifer Trueland
Leading a trust through a process of major change is always going to be a challenge, but meaningful staff engagement is key.
That doesn't involve a bland consultation once all the decisions have already been made; instead, it means getting ideas from staff, wherever they sit in the organisation and at every step of the way.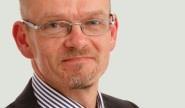 'If ideas are coming from staff then it's not a question of taking staff with you; they're already there'
That is the philosophy of Mike Pinkerton, chief executive of Doncaster and Bassetlaw Hospitals Foundation Trust, and he and his fellow executives are putting it into practice.
The trust is undergoing a major restructure, and part of that is revising the role of clinical management so it is more patient focused. Clinical governance is taking on a new prominence, aligned to a structural change that will see care focused on pathways, rather than discrete clinical areas.
Great care first time
The redesign is deliberately comprehensive, explains Mr Pinkerton, because the idea is to look at the trust holistically, moving it forward to meet its ambition of being in the top 10 per cent in England.
"Rather than fiddling round with part of the structure we decided to look at everything," he says. "Our basic belief is that high quality care is efficient care, and by having efficient care, we'll be better placed to deal with the financial pressures ahead.
'We're asking staff to tell us if there's a better way, and if there is then we'll adopt it. Why wouldn't we?'
"I'm sure there will be financial benefits eventually, but that isn't our motivation. What we want to do is provide great care, first time, every time, for every patient."
Mr Pinkerton believes there is no perfect structure, rather that there's a series of trade-offs based on a set of criteria. In any case, he argues structure should not be seen as the be all and end all.
"It's very important that you have the right strategy and culture too. You can get good and bad results on the same structure," he says.
"Plus, you don't achieve real change by making the structural change and hoping for the best."
Living leadership
Staff have been and remain involved in the redesign, demonstrating an important component of modern leadership, he believes. "Real staff engagement involves listening to staff and making them accountable," he says. "Many of the ideas and concepts we're working with have come from staff, and the executive team have synthesised them into a meaningful whole.
"If the ideas are coming from staff then it's not a question of taking staff with you; they are already there."
Demonstrating that the changes will be beneficial is also an important leadership tool. He cites changes to the emergency pathway, which will see staff working more closely together across every stage of the patient journey.
"We've been testing out new ways of working within the old structure, for example developing the emergency care pathway and incentivising people to work together. We've been testing out some of the ways of working so that staff have been able to see the benefits in terms of improved results and better outcomes for patients. It also shows that it isn't necessarily structural change that makes the difference," he says.
Putting the new ideas into practice, and listening to feedback from staff, is also important. "Leadership is about showing, living and doing; it's not about telling," he says.
No restrictions
Real leadership involves not thinking you have all the answers, or that they are the preserve of a select few. "The idea that there's some sort of mission control, or repository of all the wisdom is fatuous," he says. "People across the trust have different skills and perspectives and can add value in different ways."
'We're very keen to develop the talent we have within the trust to create new leaders'
Staff engagement efforts at the organisation are paying off, he says, with the latest staff survey results showing progress here. But leadership involves embedding true engagement at every level, not just as a one-off.
Even at this advanced stage in the restructure staff are being actively involved. "It's not a fait accompli," says Mr Pinkerton. "We've put out a shape, if you like, and identified key principles. But we're asking staff to tell us if there's a better way, and if there is then we'll adopt it. I mean, why wouldn't we?"
The trust is also being more imaginative about the types of people it employs in key management roles. "We're not restricting some posts to the certain professional groups you might expect," he says. "We're also very keen to develop the talent we have within the trust to create new leaders."