Working out how to achieve pay reforms that save money while incentivising staff will be invaluable, says Peter Smith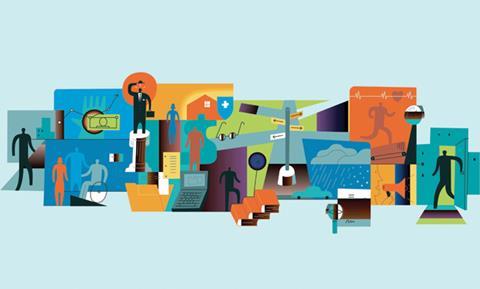 There is growing interest in giving public sector employees a stake, as social enterprises become more involved in service delivery
There is growing debate about pay and the broader reward offer in the NHS – an important topic which arouses heated debate. The costs of change, of failure to change and of mismanaged reform are all high, so it is vital to handle this well.
There are many reasons why NHS pay has become a big issue. First, the system is under financial pressure and around 70 per cent of NHS costs are on pay and pensions. Employers are starting to wake up to this challenge – a consortium of trusts in the South West has hit the headlines for demanding cuts.
Second, incremental pay in particular means salary costs have continued to rise during a supposed pay freeze – by 2.4 per cent a year, according to NHS Employers.
Third, when it comes to health and other public services, the government is pressing for pay to be more closely related to regional and local markets. The notion is that some salaries are unnecessarily high.
'The worry is that critics of the present arrangements will go for the simplistic aim of cutting pay, instead of trying to make it more suitable, flexible and controllable'
Finally, changes to public sector pensions will alter the value of the package on offer and, combined with a pay freeze and job cuts, leave NHS staff feeling under attack. So we have an unhappy combination of a pay system that is expensive and inflexible and employees who are disaffected. Not a good start for any kind of change.
If reforms are to be seriously considered, those involved will need to look at system governance. This is hinted at by government policy on local pay and raised directly by the consortium of South West trusts.
Some employers will want pay to be decided more locally; by contrast, the unions in particular will want a national system.
Simplistic aim
In truth, it does not have to be one or the other. Local government and higher education both have a pay spine that is subject to national negotiations, pay structures and practices – that is, ways of using the spine – that can be decided at local level.

Reformers will also, of course, have to look at system characteristics – the policies and practices that dictate what people are paid for, what form the remuneration takes and how much it is.
There are plenty of options here, but the worry is that critics of the present arrangements will go for the simplistic aim of cutting pay, instead of trying to make it more suitable, flexible and controllable.
A reduction in pay is always hugely contentious, but if the underlying system is flawed, cuts will upset everyone without achieving lasting improvements.
One management concern about Agenda for Change is that there is automatic progression through an incremental scale, and the value of each of the increments is large even by public sector standards.
At the radical end of the options, trusts could remove increments altogether and just pay spot salaries. This would probably have to be accompanied by linking any annual pay rises to contribution. This is a major step for the NHS, although there are parts of the public sector that have invested in line managers and made the change.

A more straightforward change would be to cut the value of individual increments, or to make pay increases dependent on a certain level of performance; a proposal such as this is already under discussion for police forces following the Winsor Review of police pay.

There are also hybrid arrangements, like the system in many universities that gives only the higher performers access to the top levels of pay in each range.
Ignored topic
There is no lack of possibilities, but they have to be made to work in practice, to help with concerns about costs and with the retention motivation of the workforce.

If pay were to be managed more locally, for example at individual trust level, another option would be to balance cost controls with offering all employees a share in success.
In the public sector, there is growing interest in giving employees a stake, as social enterprises become more involved in service delivery and people look at models from elsewhere in the economy.

This topic has been largely ignored in the NHS, in spite of the fact that a substantial review conducted nearly a decade ago showed how both staff and patients could benefit from team and other collective rewards.

But this is not just about who decides NHS pay or what the policy is. No change of any kind can work in this environment unless it is properly conceived and managed. There are many imperatives, but five stand out:
A shared analysis of need and of the current system must be established before objectives can be agreed; the objectives of reward reform and the criteria to be used to measure success must then be clarified. Is the focus on cost control, building morale, sharing in success or attracting talent?
Once the objectives are clear, conduct a full analysis of the requirements and the options. This has to include a realistic appraisal of the pros and cons of the current reward system and an appreciation of what is possible within the NHS context.
Those most concerned with achieving change have to build understanding and, if possible, a consensus. Assertions that financial cuts are needed or that certain reform can be made to work are not always believed. There has to be proof of need, and a full case for change.
If an organisation has no money and has to take emergency measures, that is not the same thing as making sustainable improvements to a pay system. Lasting change yields benefits over the medium term but takes time.
Communication with stakeholders is critical throughout. As any organisation that has reformed pay will say, there cannot be too much listening and talking.
This is never going to be easy in a structure as large as the NHS and the experience of Agenda for Change is not encouraging.
A huge investment and a painful process created a system that improved some things but left untouched all the concerns that are now causing trouble.
Pressure for reform is increasing and the NHS has to do better next time.
Peter Smith is a director and reward expert in the public sector practice at Hay Group.