Greater Manchester leaders "very pleased" with £450m transformation fund
Strategic plan says deficit management will be the "responsibility of the NHS"
FINANCE: Greater Manchester will receive £450m of "transformation funding" through a direct allocation from NHS England over the next five years.
Regional leaders requested £500m, but said they were "very pleased" with the settlement. A document published today says the fund will not be used to cover provider deficits.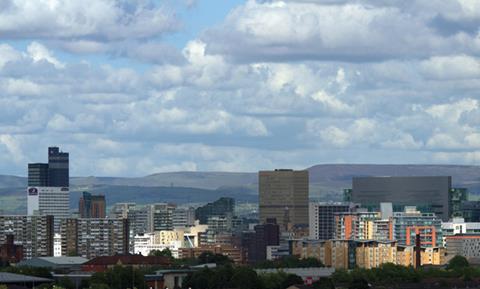 NHS England said the fund represents Greater Manchester's "fair share" of national transformation budgets.
Nationally just £340m of a £2.1bn "sustainability and transformation" fund has been earmarked for transformation in 2016-17, which includes work to implement new models of care. The rest of the fund will be targeted at hospital provider deficits.
But the Greater Manchester strategic plan suggests its fund will not be used to cover its acute providers' deficits, which have been forecast to grow to around £100m in 2015-16.
The document says: "Deficit management will be the responsibility of the NHS and will be outside the funding scope of the transformation fund. Greater Manchester will play a full part to ensure that detailed deficit arrangements are aligned to the plan."
It is not yet clear how much will be allocated to Greater Manchester in 2016-17, or how its provider deficits would be covered.
The plan says the transformation fund would cover the non-recurrent cost of putting new delivery models in place, including funding costs of staff development and new payment models, information and technology, community based facilities and the renewal and adjustment to hospital capacity.
Most of the fund will be used for "double running costs", while in return for access to the funding, Greater Manchester will aim to deliver £1.5bn of cumulative savings and be financially sustainable by 2020-21, the plan says.
NHS England board papers, published yesterday, said: "Within our overall transformation resources we have agreed to carve out a direct allocation of £450m to Greater Manchester, representing their fair share of available transformation budgets over the five year period.
"Under the accountability arrangements established in their devolution agreement, the GM Strategic Partnership Board will oversee the deployment of this funding to deliver the major change programme set out in their recently completed health and social care strategic plan, whilst also securing locally the outcomes to which we have committed ourselves nationally in the spending review."
Lord Peter Smith, lead on health and social care for the Greater Manchester Combined Authority, said: "We have been in productive discussions with NHS England and the government about our strategic plan and the necessary transformation funding to enable us to achieve a sustainable health and care system by 2021.
"We are very pleased to have a transformation fund of £450m so that we can start this implementation immediately."
Source
NHS England board papers and Greater Manchester strategic plan