Less than a week after new providers took over patient transport services in Sussex an MP is warning she will raise issues with ministers if they are not resolved quickly, while union members have also been balloted over strike action.
Last Friday, patient transport services transferred from South East Coast Ambulance Service Foundation Trust and a CCG run patient transport bureau to Coperforma. Coperforma runs the contact centre but subcontracts the transport service to a number of providers, including Thames Ambulance and VM Langford's.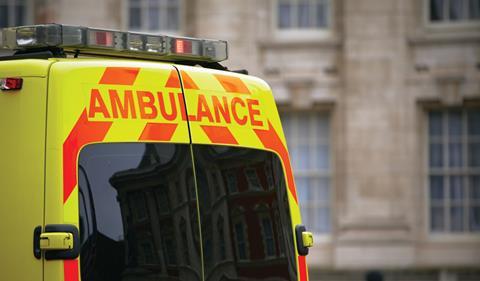 Since the transfer there have been a number of complaints about patients being picked up late for hospital appointments, the contact centre being unable to answer calls, and trusts having to arrange taxis to get patients home if their treatment runs into the evening.
Lead commissioner High Weald Lewes Havens Clinical Commissioning Group confirmed one patient had to be taken for treatment by an emergency ambulance on Wednesday after delays in transport service the day before. The condition of the patient is not known.
Maria Caulfield, MP for Lewes, has said she has been contacted by many concerned patients and relatives, but has been assured by the CCG that action is being taken to resolve the problems. "I have said I am keeping a very close eye on this in the next 48 hours and if improvements are not happening… I will raise issues with ministers," she said.
The GMB union, which represents some of the staff who have transferred to the new providers, has balloted those now working for Thames Ambulance over whether to have a vote for strike action.
It says that staff are facing longer journeys to and from work at significant extra cost – Thames Ambulance operates from a single base in the county – and had not agreed to shift changes.
Strike action could happen next month after all of the 71 per cent of GMB members who voted supported having a ballot. The GMB is also balloting members at VM Langford's over lack of suitable staff facilities and health and safety issues.
Officials are also talking to Coperforma over what the union claims is a threat to de-recognise the union. Sussex business unit manager for Coperforma Stephen Payne said the GMB would not enter into discussions with the company over recognition and Unison had now been recognised.
Gary Palmer, GMB regional organiser, said: "The rushed and disjointed approach by all companies over the weeks preceding the transfer left us in no doubt that things were never going to be ready for either patients or staff."
The union had called for the service transfer to be delayed to allow the companies more time to prepare and to set up suitable bases in the county.
Coperforma chief executive Michael Clayton apologised for what he described as an "unacceptable level of service" in the first few days of operation. The company said it was only given information about some bookings the night before the service went live.
Margaret Serna, chief executive of Thames Group, said: "There will always be teething problems for staff when a new provider takes over such an important contract, which is why we have spent a lot of time consulting and engaging with staff to ensure that we minimise any issues that might be worrying them.
"Speaking to the vast majority of staff after just a few days of working with us at Thames, I am very confident that we will soon iron out any remaining issues and hopefully any unnecessary industrial action can be avoided. In the meantime we will continue to work with staff and the GMB to ensure that Thames provides the excellent level of service our patients and commissioners have come to expect from us."
A recent meeting between GMB and Thames to discuss staff concerns and issues led to an agreement that a crew room and space for ambulances would be found in Crawley and also that a rest break area would be investigated in the Brighton area. So far an agreement has been reached for Thames staff to use space at Crawley Hospital, while the search for somewhere suitable in Brighton is well under way with a result expected soon.
This story was updated on 12 April with comments from Thames Group.