Steven Pleasant to lead Tameside Council and Tameside and Glossop CCG
The appointment is "symbolic" of the changes taking place in Greater Manchester
Single commissioning board is already running between adult social services and the CCG, controlling a budget of £435m
Work ongoing to transfer hundreds of social care staff to Tameside Hospital FT
LEADERSHIP: A council chief executive has taken over the leadership of a clinical commissioning group in Greater Manchester, following the creation of a single commissioning body.
Steven Pleasant, chief executive of Tameside Council, has been appointed interim chief officer at Tameside and Glossop CCG, with a view to this being a permanent joint role between the organisations.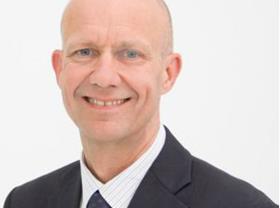 He told HSJ the appointment was "symbolic" of the changes taking place in the region, but there is also an "enormous amount of work going on to create a singularity of approach" between the council and CCG.
A single commissioning board is already running between adult social services and the CCG, controlling a budget of £435m. Council commissioning teams have moved into the CCG offices, and there are plans to create joint roles across finance, HR and other areas.
Alongside this is ongoing work to turn Tameside Hospital Foundation Trust into an integrated care organisation, including plans to formally transfer hundreds of the social care staff to the trust.
Mr Pleasant said: "It's been quite an amazing journey from thinking about it a couple of years ago and starting off from wanting to develop an integrated care organisation.
"We've ended up at a single governance and commissioning structure, which isn't easy to do in the current legal framework.
"But bringing the governance together made a lot of the existing governance a bit redundant, and this has significantly streamlined the decision making process.
"It's not one organisation taking over another, it's about bringing the functions of the two organisations into one place."
He said there was no plan to formally merge the organisations as efforts are focused on bringing the commissioning functions together.
Steve Allinson, who was the CCG's chief operating officer, has moved to North Derbyshire CCG.
On the provider side, community services transferred to Tameside Hospital from Stockport FT earlier this year. Mr Pleasant said social care staff are already working closely with the CCG and Tameside Hospital – now known as Tameside and Glossop Integrated Care FT – and are likely to formally transfer to the trust within 12 months.
This will include some commissioning officers and those providing public health services. Mr Pleasant said the numbers of staff transferring would be similar to Salford, where the creation of an ICO involves the transfer of 440 council staff.
Tameside's ICO is currently running in shadow form.
Meanwhile, talks are ongoing with mental health provider Pennine Care FT, with the potential for a "bilateral commissioning arrangement" for these services between the CCG and ICO. The contractual relationships with GPs will remain the same in the short term, Mr Pleasant said.
The work has been supported by Greater Manchester devolution team, and similar moves towards single commissioning bodies is also progressing quickly in Salford, Bury and the city of Manchester.
CCG chair Alan Dow said Mr Pleasant's appointment supports the development of a single commissioning function and the "overall vision to improve health and social care".
In March, Richard Parry, director for commissioning, public health and adult social care at Kirklees Council, also took over the leadership of North Kirklees CCG. The CCG said this is for 12 months and a permanent appointment will be made.
In several areas, including Greater Manchester and Birmingham, senior council officers have been named as leaders of sustainability and transformation plans.
Source
Information provided to HSJ