In association with

Thursday 7 December 2023, 10:30am - 11:15am
The covid pandemic has left many NHS staff with long-lasting psychological scars. These, along with the pressures of working in a healthcare system under strain, has created increased demand for mental health support.
Until recently, all NHS staff in England – and those working in social care – had access to mental health and wellbeing hubs which had been set up during the pandemic.
But this year ringfenced funding for these hubs came to an end, with many closing and some continuing but with reduced short-term funding. The NHS long-term workforce plan says integrated care boards will have responsibility for "supporting the health and wellbeing of all staff" but how they should do this, is not prescribed.
This HSJ webinar, in association with the British Psychological Society, will ask:
What has been the impact of the pandemic and other pressures on the mental health of the NHS workforce? Can this be met within the normal services of the NHS such as occupational health?
Should a distinction be drawn between wellbeing and some mental health services – which can be provided within an NHS organisation - and the more serious cases where intensive ongoing support may be required?
What does an effective service for staff with mental health needs look like and what footprint should it be provided over? What does the evidence tell us about what works and what doesn't?
At a time when recruiting additional staff is challenging, what impact does good mental health support have on retention of NHS staff?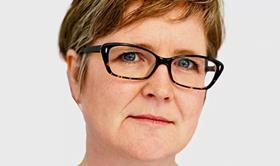 Saffron Cordery, deputy chief executive, NHS Providers
Saffron has been NHS Providers deputy chief executive since 2018, and between June 2022 – February 2023 was interim chief executive. She has worked in the healthcare sector since 2007. Saffron has extensive experience in policy development, influencing and communications. Before moving into healthcare, Saffron was head of public affairs at the Local Government Association, the voice of local councils in England. Her early career focused on influencing EU legislation and policy development, and she started working life in adult and community education.

Jo Jordan, chartered consultant clinical psychologist and clinical lead, Humber & North Yorkshire Resilience Hub
Jo Jordan is a chartered consultant clinical psychologist and clinical lead of the Humber & North Yorkshire Resilience Hub which was designed to offer a single over-arching point of contact, which allows access to free, confidential and trauma informed well-being support for staff. Jo has worked in clinical psychology for more than 20 years, her areas of specialist interest are staff well-being and physical health psychology. She has also worked as a teaching fellow within the department of psychology at the University of York.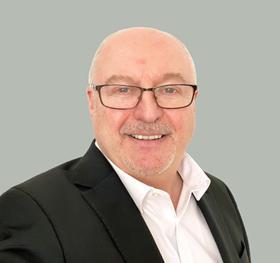 Roman Raczka, president-elect, British Psychological Society, and chartered consultant clinical psychologist
Roman Raczka is president-elect of the British Psychological Society and a chartered consultant clinical psychologist, with more than 30 years' experience of working in the NHS. As head of psychology at an NHS trust, Roman also works closely with the local ICB, giving him first-hand grassroots and strategic experience of the key issues faced by the NHS and its workforce.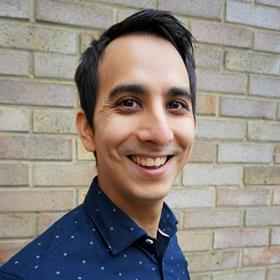 Kevin Teoh, chartered psychologist and senior lecturer in organisational psychology, Birkbeck, University of London
Kevin Teoh is a chartered psychologist and senior lecturer in organisational psychology at Birkbeck, University of London. He is also the executive officer for the European Academy of Occupational Health Psychology. His primary research interests are around developing healthier workplaces, and the translation of research into practice, policy, and public dissemination. Kevin has a particular interest in the working conditions and wellbeing of healthcare workers, including developing organisational interventions to improve work outcomes.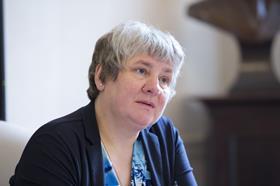 Alison Moore, contributor, HSJ, (webinar chair)
Alison is an HSJ correspondent covering the South East and ambulance services nationally. She has worked in health journalism, mainly as a freelance, for many years and was previously deputy editor of a magazine for doctors.