Hope Davis-McCallion on how the review of the Mental Health Act will shape up
Last year we saw the promise of a new Mental Health Act in the Queen's speech and the prime minister announcing an independent review into the Mental Health Act 1983. The review has been set up to study "how the legislation in the Mental Health Act 1983 is used and how practice can improve". The government is looking to understand the reasons for:
Rising rates of detention under the Act;
The disproportionate number of people from black and minority ethnic groups detained under the Act;
Processes that are out of step with a modern mental health care system.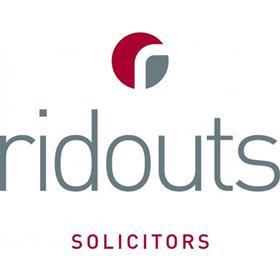 The review is designed to tackle the "longstanding injustices of discrimination in our mental health system once and for all". The review will also investigate concerns about safeguards available to people, the use of community treatment orders and how people get to determine which members of their family have a say in their care.
The review will be chaired by former president of the Royal College of Psychiatrists Professor Sir Simon Wessely. The vice chairs include Steven Gilbert, a service user and serious mental health living consultant, Sir Mark Hedley, a retired high court judge and Rabbi Baroness Julia Neuberger, former CEO of the King's Fund and chair of the Liverpool Care Pathway Review. Sir Simon is expected to report back by autumn 2018.
But what can we expect from the review? It isn't clear whether the reforms will lead to a further reform of the 1983 legislation, a completely new Act or merely a revised Code of Practice.
Engagement and involvement
It is likely to be a combination of reform and a revised code. According to the government's website, the first phase of work, to spring 2018, will focus on obtaining evidence and identifying the review's priorities. Sources of evidence will be obtained from service users and carers, professionals and advocacy organisations, a call for evidence and commissioning bespoke analysis. Focus is on "evidence that makes the case that a particular aspect of the Act is in need of reform".
Critics have suggested that a future bill should be created and enshrine in law an entitlement to adequate social security benefits for those too unwell to work
The last reforms to the Mental Health Act took place in 2007. But this retained the 1983 Act in amended form. It introduced community treatment orders, by which people discharged from hospital could be recalled if they did not follow the treatment prescribed to them, and the right to an independent advocate while in hospital.
The review has been welcomed by mental health charities such as the Centre for Mental Health and Mind. Given they've stressed the importance of involving people with lived experience, they will be happy to hear that there will be engagement and involvement of service users.
Both charities have said there needs to be an examination of the way society has changed and services have developed over time. This needs to be reviewed alongside the Act, to fully understand why the use of the Act has risen every year since it was last reformed in 2007. There have been many societal changes since the Act was first introduced and in the last 10 years – more awareness of mental health and less stigma, to name a few.
Questions have also been made as to whether the review should be led by a solicitor, instead of a psychiatrist. Some people suggest Approved Mental Health Professionals should have an involvement as well, given their speciality in the area.
Critics have suggested that a future bill should be created and enshrine in law an entitlement to adequate social security benefits for those too unwell to work. They say if Theresa May is serious about reforming mental health care, "she should set minimum standards to which all are entitled in law, including both inpatient and outpatient care".
With Brexit taking up most of parliamentary time, it awaits to be seen what the government will do for mental health in the upcoming year. For the time being, we must sit tight and await the outcome in the autumn.

Hope Davis-McCallion is a solicitor at Ridouts.