Leadership training designed specifically for general practice managers can have a profound impact on primary care, say Thoreya Swage and Maggie Woods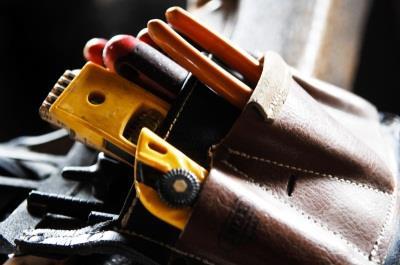 There is paucity of training and development programmes tailored for practice managers to help them meet the needs of patients in the context of a changing and challenging NHS. With clinical commissioning groups leading decisions about healthcare in the new commissioning system, this has put practices very much in the foreground of service development.
Recognising this gap, Thames Valley and Wessex Leadership Academy has run a practice manager leadership programme designed specifically for these primary care staff since 2010.
A key question was whether a leadership programme would have an impact on the development of primary care services and patient outcomes.
How the programme works
The programme is open to practice managers and deputy practice managers who work in practices in the Thames Valley and Wessex, which includes Buckinghamshire, Oxfordshire, Berkshire, Hampshire, South Wiltshire and Dorset.
The five day programme is run over five months and has been designed to help practice managers to deliver more effective leadership within their practices and the wider NHS system. It is a personalised approach to developing and strengthening leadership qualities that aims to provide practice managers the competence, confidence and motivation to build on their existing skills.
The programme features sessions on:
What is leadership?
Leadership styles
The current NHS system and the challenges for general practice
Influencing and negotiation skills
Leading and managing change
Habits of successful practice managers
Feedback skills
Emotional intelligence
Access to coaching and leadership diagnostics such as Myers-Briggs personality questionnaire and a multisource leadership framework for 360 degree feedback
Currently six cohorts of practice managers (71 participants) have been through the programme. All course participants were sent a questionnaire and seven were identified for further in-depth semi-structured interviews. The evaluation also included informal feedback collated by the Thames Valley and Wessex Leadership Academy.
The aim of the evaluation was to assess the effectiveness of the programme on personal development and career progression, and the application of the skills and knowledge acquired to daily practice and hence patient care.
The programme benefited practices in different ways. Two of the major outcomes for groups were in how practices functioned and their wider development. A major aspect of improved functioning involved better staff management using techniques learnt from the sessions on management and learning styles, emotional intelligence, team building and motivation; as well as applying leadership diagnostics such as the Myers-Briggs test. Examples of this included:
The successful recruitment of a new member of staff following the development of a business plan
Dealing with underperforming staff
Implementation of a new staff structure, contracts and communication structure
Undertaking appraisals that resulted in six staff members embarking on apprenticeships
Using a coaching approach to staff
Dealing with a longstanding team dispute in the dispensary that was affecting morale
Demonstrating increased team satisfaction
New focus on patients
Another key outcome focused on patients. For example, in one practice, patient participation groups have been set up where there had been no such input before. The patient participation group was then used to help set up a new nurse triage service with the group producing all the publicity material and arranging a press release. Another outcome for one surgery was being rated number one for patient satisfaction in the whole of the county of Oxfordshire.
'Practice managers felt less isolated and more able to find solutions to problems they were facing in their practice'
The wider developments for practices included the implementation of a new electronic stock control in the dispensary resulting in the backlog of work being cleared at one surgery. It also proved useful for project managing the merger of the practice with a neighbouring one covering the common issues at stake such as finance and business development.
It helped one practice develop a pathway of care that involved an educational tool for Nepalese patients on how to use primary care (this project was shortlisted in the finals of the Practice Manager of the Year Award). Other outcomes include enabling one practice to become a training practice and another to implement a new telephone appointments system to manage the increasing doctor workload.
Personal development
The programme had a great impact on personal development; for example, it provided the opportunity for practice managers to network and to discuss issues and concerns in common and in a safe environment. As a consequence practice managers felt less isolated and more able to find solutions to problems they were facing in their practice. In particular, feeling able to plan their work and delegating more was a discovery to those who felt overloaded.
Related to this finding was the appreciation of having some "time out" from the practice in order to reflect, review and re-evaluate their position, aspirations for their work and personal development.
As a result of this course many practice managers considered that they were able to manage their GP partners more effectively, be clear about the topics to be discussed, deal with sensitive issues, and plan and run practice meetings properly. This was attributed to greater confidence and assertiveness with dealing with their employers (the GPs) and having to lead the business as an employee.
'The course provided an opportunity for participants to re-evaluate their career trajectories'
A few participants were able to gather the confidence to move on and seek other roles, such as promotion within the practice to practice manager from a deputy position, while another became an assistant contracts manager for their NHS England local area team.
In addition, some practice managers reported that they had greater confidence in talking to others in healthcare meetings outside of the practice.
One practice manager was motivated enough to apply and begin a masters course in health and social care management, while another helped to organise the local practice managers' annual conference and a third tried to get on to an approved list of parliamentary candidates.
Career development
Generally the course provided an opportunity for participants to re-evaluate their career trajectories, whether it was to provide further impetus and motivation to continue in practice management, to move jobs or to seek new responsibilities in the wider NHS.
Five participants reported that, as a result of the leadership programme, they had applied and were successful in obtaining major roles in their CCGs and other NHS organisations, for example, practice manager representative on the CCG board, chairing a performance review group, becoming a governor at the local foundation trust and working with the Department of Health. One practice manager became a member of a steering group of local practices who were involved in establishing a federation.
Other developments included promotion to the role of general manager of a health centre which included a general practice and community services, and another becoming a "partnership manager" to provide the strategic perspective of the practice.
Overall the programme was considered to be of great value to the participants and it was considered a good starting point for those working in primary care at that level.
Thoreya Swage is a consultant in healthcare management and Maggie Woods is lead consultant for leadership development at Thames Valley and Wessex Leadership Academy