With 2019 coming to an end, HSJ is taking some time to look back at the most read stories on leadership and appointments of the year.
Exclusive: Dalton steps down and Swindells under threat as Stevens takes over NHSI
In March, HSJ revealed NHS Improvement chief executive Ian Dalton was leaving while Matthew Swindells' NHS England deputy chief executive position was being disbanded. The shock announcement meant Simon Stevens would assume leadership of both organisations, while a chief operating officer would be recruited. Amanda Pritchard was appointed in June.
Experienced CEO steps up to lead troubled trust
HSJ revealed in June that troubled Shrewsbury and Telford Hospital Trust had appointed veteran NHS CEO Paula Clark on an interim basis. Ms Clark was chief executive of University Hospitals of North Midlands for two years but retired from the post earlier in the year. She took over after Simon Wright resigned.
NHSE/I reveal regional director teams
By March, NHSE/I had revealed the majority of the directors who would be working in their new joint regional teams.
Long-serving CEO switches to teaching hospital
In July, HSJ learned Mel Pickup would be leaving Warrington and Halton Hospitals Trust to join Bradford Teaching Hospitals Foundation Trust. She would also become "system leader" of the Bradford area.
HSJ editor Alastair McLellan revealed in June that the publication's answer to the often asked "when will Simon Stevens step down as NHSE chief executive?" had changed from "not any time soon" to probably before 2021. HSJ understood Mr Stevens had set out his exit strategy to NHSE chair David Prior and his NHSI chair Dido Harding — and had a number of good reasons for doing so.
'Trendy' leadership talk on Twitter goes unpractised, says NHS chair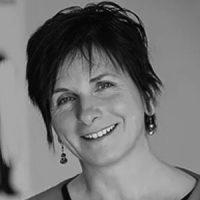 Donna Hall, chair of Bolton FT, wrote a comment piece for HSJ in July criticising leaders who went on about "trendy relational models" on social media platforms without going onto practice what they preached. At the time, Ms Hall had recently joined the trust after 15 years as a local authority chief executive. However, she praised the trust's chief executive, Jackie Bene, for being "quiet, intelligent [and] humble".
Dido Harding: Senior managers face 'trial by HSJ'
NHS Improvement chair Dido Harding told the NHS Confederation conference in July a "transparent and fair" process was needed to deal with managers who had fallen short in their role. Baroness Harding warned that, at present, such managers instead faced "trial by HSJ".
Senior A&E medics 'ashamed' of trust execs
In May, consultants at Lancashire Teaching Hospitals FT wrote a letter to the trust's executive to raise concerns about the ailing emergency department. Others took to social media to express their concern, with one tweeting: "Absolutely ashamed of our exec!" At the time, the trust's main A&E departments had been among the worst performing in England.
New chief executive for £1bn+ trust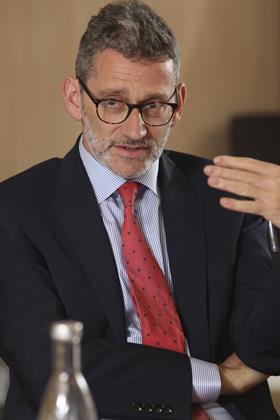 Clive Kay was announced as the new chief executive of King's College Hospital FT in February. This confirmed an earlier HSJ story that Professor Kay, who stepped down as chief executive of Bradford Teaching Hospitals FT to take the London role, was being lined up for the job.
Regulators hire two chief execs to top national roles
NHSE/I announced in January that they had appointed chief executive of Northern Ireland's South Eastern Health and Social Care Trust Hugh McCaughey as national director of improvement and chief executive of Leeds Teaching Hospitals Trust Julian Hartley as lead on the development of the new workforce implementation plan for the NHS.