The improvement work to maternity services at Croydon Health Services Trust has transformed the department and increased the number of bookings. Jennifer Taylor reports on how the provider achieved such a turn around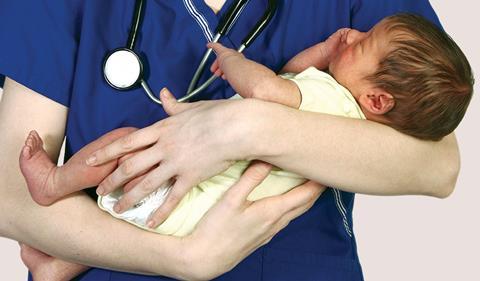 Nurses, midwives and allied health professionals (AHPs) drive quality improvement programmes, use analytical and research skills to question, investigate, research and innovate to improve clinical care
Croydon Health Services Trust has transformed its maternity services, leading to an improved service and increased bookings.
A new leadership team, increased midwifery staffing and refurbished facilities meant that they were in a strong position to do this.
'We worked on improving the experience that women had'
Ann Morling, director of midwifery, joined Croydon in May 2012. She says: "We really wanted to focus on improving the experience that women had when they used our services.
"This was down to a number of factors. We had a high vacancy level for midwives. We improved the recruitment process and concentrated on ensuring that Croydon was an attractive place to work."
How to transform maternity services
Leadership is key – directors of midwifery and consultant midwives are in a strong position to transform services with the right support from the senior team.
Hire a team of first class midwives to deliver the transformed service and continually develop their skills, and challenge poor practice.
Install modern and welcoming facilities that can deliver a safe service in all situations.
Tell women and GPs about the changes using compelling communications and using feedback from those who use the service.
Don't dodge reputation issues. Address them head on and reassure women and GPs that the service has improved.
Sustain the service improvement and keep telling people about it.
The improvement journey
The improvement journey involved an extensive refurbishment, worth £629,000, using a combination of trust money, clinical commissioning group funds and Department of Health bid investment.
The birth centre and delivery suite are now much brighter and smarter places to visit, with birthing pools in a comfortable setting that is inviting for women and set up so that partners can stay overnight.
Another priority was to make sure that recruitment was right.
'The focus was on training and development to build the skills of the existing team'
Today there are just one or two posts left to fill, but Ms Morling inherited more than 20 vacancies for midwives. This increase is now regarded as the "gold standard" against national benchmarks, with one midwife for every 28 births.
The focus is on training and development to build the skills of the existing team and share the good things that they are already doing. This covered clinical skills, multidisciplinary team working and how demonstrating care through interpersonal skills can make a big difference.
Supporting women
Croydon has become one of the first trusts in the area to employ a consultant midwife. Gina Brockwell joined the service in June 2013.
Her role is to focus on supporting women's choices and providing care and an environment where childbirth can be as normal and natural as possible, working closely with the whole team to make sure the clinical care offered is of a high standard.
'Mothers, parents and other relatives were largely positive about the care received'
In September 2013, the Care Quality Commission acknowledged the improvements at Croydon, following an inspection of the services, where it commented: "Maternity and children's services were caring, safe and well led. Mothers, parents and other relatives were largely positive about the care they had received, felt supported to make choices, and were kept informed about what was going on."
With strong foundations in place, and women reporting back positively through the friends and family test, Croydon needed to make sure local women and GPs knew about the improvements.
A sustained campaign was launched. It featured brochures for GPs, to be given to women, and five films covering different aspects of the service.
A mother's experience
Frankie Merola-Hooper had her daughter at Croydon four years ago and her son Enzo in the revamped birth centre less than a year ago. She says the difference between the two experiences could not be more dramatic, with major improvements in the environment and staff. "I can't speak highly enough about it," she says. "It was so nice there. It looked amazing, felt amazing. The staff were incredible."
A GP's perspective
Local GP Fiona Collins says: "I have been one of the local medical committee representatives on the Croydon Maternity Services Liaison Committee for several years. I've been really impressed by the efforts of everyone involved in the maternity unit at Croydon University Hospital to improve the service offered, aiming to make [the trust] the first choice for all our patients.
"Following a poor CQC report, this was clearly essential but I am sure that the unit is safe and caring, and I have no concerns about referring my patients there."
Compliments over complaints
Mothers who used the service were also invited to post reviews on the NHS Choices and Patient Opinion websites.
Ms Brockwell says review websites really do influence women's choices: "These days, women are proactive in researching where to go for their maternity care and actively seek out the opinions of others, so it was important to us that our good news was out there."
Initial figures show that bookings are increasing, with a 16 per cent increase in the last quarter of 2014 compared to the first quarter.
Ms Morling continues to spread the message about the transformed service by visiting GP practices and clusters to tell them about the changes and drive home messages about quality and safety.
She says: "What I've noticed in recent times is that the compliments are far more than the complaints. We feed all comments directly back to individual midwives which helps us carry on improving and motivates staff to keep up the good work."