NHS managers are often portrayed as 'pen pushers' who get in the way of patient care, particularly during election time.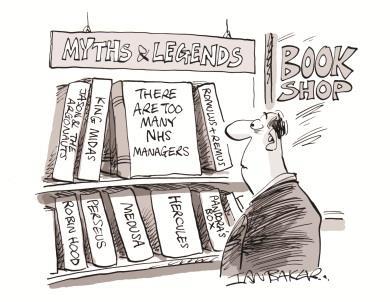 Only one week in, the current general election campaign has followed the trend: cue David Cameron's claims on Radio 4 last week that the NHS reforms helped "get rid of bureaucrats", with the money being used for doctors and other frontline staff.
As part of HSJ and Managers in Partnership's #respect4managers campaign, we are calling for your help to hold politicians to account.
We want you to tell us whenever you hear any slurs against this vital part of the healthcare team. We will highlight and debunk the claims, and put the most egregious examples back to the politicians and commentators who made them.
NHS managers deserve respect and support. We urge you to help achieve this by completing the form below whenever you see or hear a slight against a healthcare leader during the election campaign.
You can also highlight examples on Twitter using the hashtag #respect4managers.
If you can't see the form on this page, then you can complete it here.