Fears abound that Stafford Hospital is not the only establishment guilty of patient negligence so. Chris Gordon highlights six steps we must take to effect real change in the NHS and provide the care patients deserve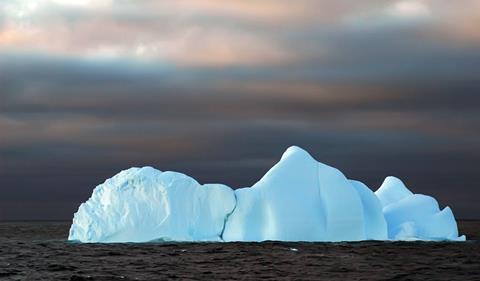 There are fears that Stafford Hospital might only be the tip of iceberg
Some commentators suggest the greatest enemy of the Francis report is NHS inertia: Robert Francis QC's recommendations will be listened to and talked about but little action will be taken. There is some precedent here of partially enacted recommendations from previous crises, such as Bristol.
'The board is responsible for the values, culture and governance that assure good care'
We have seen a mass outcry in the media but are already witnessing some recoil from this with many voices reminding us of the thousands who receive excellent care from all parts of the NHS every day. While this is true, there are also significant fears that Stafford Hospital might actually be the tip of the iceberg.
It is important for the reputation of the NHS and for the reassurance of the public − our patients − that we act positively in response, making visible sustainable improvement. We need to take steps that change the shape of the way we work in the NHS. If we don't, the service risks settling back to its original imperfect shape once the pressure eases. Only by actively planning change, by setting ourselves clear and observable outcomes, will we be able to know if anything useful has happened.
Mr Francis asks us to look closer and examine what we do in the culture we have created, to listen to our patients and be prepared not to tolerate mediocrity, to aspire to deliver the excellent service that our patients want and deserve.
Board responsibility
He highlights two main themes. The first is a failed organisation with a corrosive culture, which focused on delivering unsustainable short-term savings to achieve a title and external approval − the cost of which amounted to the systematic neglect of patients' needs. There was a weakness of leadership that allowed staff to disengage from their responsibilities, turn a blind eye or walk on the other side.
The second theme regards the disjointed matrix of supervisors and regulators, whose lack of organised communication allowed this to go unnoticed for so long; unwittingly encouraging a focus on target delivery at the expense of patient safety.
The inspectorate wasn't able to see inside the trust with sufficient clarity to identify the cultural and structural failures that allowed individual personal failures to occur unchallenged. But if regulators can't police trusts, who should be?
'Too many trusts still talk of maverick doctors. Their medical directors have war stories that would make softer souls shudder'
The ultimate responsibility clearly rests with the trust board to ensure safe and compassionate delivery of patient care. It is responsible for the values, culture and governance that assure good care even when the service is under heavy stress. However, the medical profession separately bears a strong ethical responsibility to individually and collectively ensure the services it contributes to are of high quality. The General Medical Council's guidance, Good Medical Practice, describes behaviour and practice that should never allow widespread harm to occur.
So what must the profession, its leaders and supervisors do in a practical response to the Francis recommendations to play their part in preventing another scandal? There's plenty of evidence that clinical involvement in service design is a good way to embed high clinical quality. There's even some research to suggest an association between medical leadership of hospitals and better performance.
The scandal at Mid Stafffordshire is a stark example of the consequences of a disengaged medical workforce. The profession must focus on how to prevent this from developing, even when things get tough.
Leadership at the top
More doctors must gain direct influence on trust boards. There is a formal structure to NHS or foundation trust boards; these must comprise a majority of non-executives, together with a minimum of one doctor and one nurse as full voting board members. The medical director and chief nurse have complex and sometimes conflicting roles and are outnumbered by non-clinicians, who are both executive and non-executive.
Health sector regulator Monitor also prefers small boards, judging them to make better informed decisions. Adept decision making is definitely a bonus (something some trusts really seem to struggle with) but it is important to be aware that small and nimble might also mean distant and culturally remote.
Medical directors should not be left on their own. Likewise, senior doctors in trusts need to ensure issues and problems, as well as clinical successes, are aired at board level. They should challenge chairs and the chief executive to demonstrate they are listening to the medical workforce through their development of the trust's clinical strategy.
Strong clinical engagement
This kind of behaviour is evidence that a trust has a good culture; it should not be an optional aspiration.
Safety culture is healthy and strong in well run NHS organisations. It offers a powerful balance to the executive stress of tough money and tough targets. Open dialogue between management and medical staff, together with transparent communication with the nursing workforce, makes major differences to patient safety and quality. This should become the norm and be demonstrable as part of the expected activity of a trust.
Clinical engagement can be measured objectively and reported to the board as an assurance of cultural safety. Staff surveys also tell a powerful story. Commissioners must consider having evidence of multi-professional service planning as part of best practice tariff payments or the commissioning for quality and innovation payment framework.
Accountability
The medical profession needs to be more consistently professional and accountable. We must press the GMC, with the National Clinical Assessment Service, to allow a more effective way of holding poor professional behaviour more effectively and transparently to account.
Too many trusts still talk of uncontrollable maverick doctors. Their medical directors have dreadful war stories that would make softer souls shudder. This culture has no place in a modern, patient-focused health service and should have been resolved by now. It undermines the excellent work of the majority and is seen by most doctors as a sign of weak leadership.
Training
Colleges, the deaneries, local education and training boards, and Health Education England, which governs medical education and training, need to critically review the future medical manpower needs for a modern health service. They must also address the fragmentation of care, as well as the loss of the apprentice aspect of higher medical training and identifiable consultant leadership.
Patients and relatives want to know who is responsible for their care and they want to know those people do actually care. We must demand the best training environments by requiring hospitals that train doctors to show sufficient evidence of active quality improvement in those services (national audit participation; take-up of evidenced initiatives such as enhanced recovery programmes), as well as demonstrable attention to patient experience and, even in district general hospitals, participation in national research programmes.
Professional values
Senior hospital doctors need to ensure trusts welcome, encourage and assist newly appointed consultants to develop as leaders during their first five years, offering an alternative to an old school club culture. They need to develop the skills to be alert to individual and system failure in their workplaces while understanding the need to work with trust colleagues to improve systems that support good clinical care. They must embed team working, safety and patient focus in their senior medical lives.
Evidence of such an approach through mentorship programmes and new consultant programmes, integrated with appraisal and revalidation, should be what the Care Quality Commission and the GMC look for as evidence of professional development.
Integration
Primary and secondary care doctors must talk more. With the development of clinical commissioning group authority, there will be new opportunities for clinical dialogue leading to service improvement and sensible approaches to delivering care closer to people's homes.
Doctors need to join the growing call for more integration of care along simpler patient pathways to give patients more control over their own care. The design of these pathways needs a renewed partnership between primary and secondary care.
These are difficult, practical challenges in difficult times. In many places, some are already being addressed but real change will only come about if everyone in the NHS demands a higher standard of care that is policed by its own staff. We owe it to our patients and to ourselves.
Dr Chris Gordon is programme director for quality, innovation, productivity and prevention at the NHS Leadership Academy