Empowering every NHS employee with leadership skills is the best way to bring about a culture change following the Francis report, says Jeannine Mortlock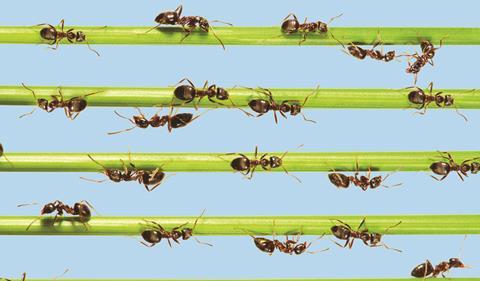 Leadership at all levels committed to and capable of involving all staff in a common set of core values
In the current climate, the NHS is a challenging and demanding environment to be working and leading in. Like any organisation, the NHS is driven to deliver on objectives and the role of management is critical to success. However, leadership and management skills must be distributed throughout any organisation for it to be truly successful.
By empowering and developing every employee, real improvements can be achieved, which in turn has the potential to lead to a change of culture.
'High performing NHS organisations show staff at every level understand the importance of capitalising on their leadership capabilities'
This approach was echoed by the Francis report, which highlighted that changing the culture within the NHS will be pivotal to future success, with leadership at all levels committed to and capable of involving all staff in a common set of core values.
Leaders at all levels are required to be strong and resilient, demonstrating flexibility, adaptability and accountability; they should be able to influence and communicate effectively in order to cope with significant demands on budget and resource.
Leadership at all levels
High performing NHS organisations show that staff at every level understand the importance of capitalising on their leadership capabilities and are confident and committed in taking responsibility for the performance and development of service provision.
'Continuing to approach leadership challenges in a traditional manner is not the answer'
The Francis report has prompted fierce debate about the way forward for the NHS and although the spotlight has been on inadequacies, there are positive examples of trusts bringing about change by implementing leadership and management solutions to improve organisational performance.
We have been working with NHS organisations across England for several years, supporting people development at varying levels and with a firm focus on behavioural change, which is fundamental to making a positive and lasting impact on performance and service provision.
From leadership development through to customer service, that focus is on a group and work-based approach, with individuals learning from each other and from real-life issues so they can better respond to challenges on the frontline.
Continuing to approach leadership challenges in a traditional manner is not the answer. Our experience of supporting organisations within the NHS demonstrates the need and value of taking a different approach that includes learning from how other sectors, both private and public, are responding to change.
Flexible delivery models
In light of the Francis report, and due to increased demand from the NHS, we have devised a series of programme themes with flexible delivery models, which includes leadership fundamentals, developing ethical leadership and understanding culture, and wellbeing and resilience.
'The NHS is changing. We are stepping into a completely different world and a market where we need to compete'
Our experience, for instance, Derby Hospitals Foundation Trust, where a leadership development programme is making a real difference, highlights the benefits of a flexible approach. A modular learning programme has enabled the trust to better adapt to changing needs.
Although there are common challenges facing the NHS, one size does not fit all and there must be flexibility in the content, as well as the delivery of any people development programme.
In recognition of budget and resource constraints, we're now developing bite-sized masterclasses on leadership and management topics as a more accessible alternative to long term programmes that can create barriers to learning and development.
At the heart of the NHS is, of course, the patient and customer service is key to organisational success. This has been recognised by East Lancashire Hospitals Trust, where together we have developed a practical and facilitated learner led approach.
This has far greater relevance and impact on improving the customer experience, ultimately making the organisation a better place to be treated and a better place to work.
Case study 1: Derby Hospitals Foundation Trust
Derby Hospitals Foundation Trust identified the need to bridge a gap in leadership and management development when it was about to go through a period of organisational change.
The trust wanted middle managers from clinical and support departments to be equipped with the skills to deliver change and manage performance.
It worked with Acua Solutions to create a modular learning programme that could be adapted to meet changing requirements and lead to a certificate in leadership capability, awarded by Coventry University.
Being able to select modules to meet the varying needs of managers as well as organisational priorities was seen by the trust as a key advantage in a climate of change.
The module focusing on organisational culture and change − to improve understanding of change and to lead on it more effectively − was made a higher priority when the programme was first delivered in 2012.
Based on the programme's success, a third group of managers is due to enrol in September and the trust is now working with Acua Solutions to align it to recommendations in the Francis report.
"The flexibility of the programme provides the opportunity to embed some of the learning from the Francis report," says Michaela Lebeter, leadership and development manager at the trust.
"The core content is there but it's about the whole context and the way that the delegates deliver what they learn."
The programme develops capabilities around organisational culture and change, managing as a leader and others, and managing and monitoring performance and quality.
The greatest impact has been seen in areas of responsibility, communication and productivity.
"It's about equipping leaders with the capabilities to deal with a changing environment and enabling them to be more effective when they are implementing change," says Lebeter.
"We have run the programme twice and the feedback has been very positive. We have seen greater engagement and involvement in teams, which is making a difference."
Case study 2: East Lancashire Hospitals Trust
As part of working towards FT status, East Lancashire Hospitals Trust has been focusing on changing culture.
"It's about changing the culture of the organisation, our practices, our processes, our behaviours, so it becomes more business focused, performance driven and has high engagement of its staff," explained Nichol Orton, head of learning and organisational development at the trust.
The trust worked with Acua Solutions to develop a customer service excellence programme, aligned to its organisational development strategy, which includes customer service as an integral driver for success, and with a flexible and supportive approach to take into account time and capacity demands of staff.
"Often organisations focus on the systems, policies and money. Our job is to enable the people to become the best that they can be by having the skills that they need to deliver their job safely, and that includes customer service," says Orton.
"It's about empowering our staff to make this organisation great."
A series of workshops has been delivered by Acua Solutions, facilitating group led and one to one coaching and mentoring, linked to real life issues in the workplace.
This involved challenging existing behaviours and suggesting improvements, with a view to them being implemented and for the learners to ultimately become role models.
The first group of frontline and support staff to undertake the programme is completing its final assignments towards a certificate in professional development, accredited by Coventry University.
Although post-programme evaluation is yet to be carried out, initial feedback has been extremely positive, signalling the potential for real impact, which should be evident in the "friends and family" test.
Learners have commented on how they have benefited from being equipped with new customer service strategies and a greater understanding of the value of excellent delivery.
Nichol Orton adds: "The NHS is changing. We are stepping into a completely different world and a market where we need to compete, and we should be delivering our best every day."
Jeannine Mortlock is managing director of Acua Solutions, a group company of Coventry University