Healthcare leaders are called to play their part in reducing the NHS carbon footprint as part of the jigsaw to reduce the rate of global warming, writes Dr Fiona Day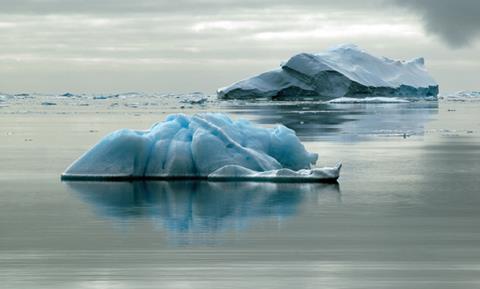 According to the Intergovernmental Panel on Climate Change report (2018), human activities are estimated to have caused approximately 1°C of global warming above pre-industrial levels.
In addition, the IPCC concludes there is high degree of confidence that global warming is likely to reach 1.5°C between 2030 and 2052, if it continues to increase at the current rate. The UK Parliament declared a "climate emergency" on 1 May 2019.
Whilst solutions to slow the rate of climate change require complex and significant intergovernmental action, UK healthcare leaders also play a vital role within their organisations, partnerships, and local communities.
The NHS, climate change and air quality
The NHS has been systematically working to improve its carbon footprint and increase its sustainability since the Climate Change Act 2008, including: the way it uses its significant estates; how it uses equipment; waste reduction and recycling; energy efficiency; water consumption; reductions in single use plastics; lower carbon inhalers; changes to anaesthetics practices; improving quality and productivity of services; and improvements to its transport fleet.
Technology is regarded as a key solution: increased use of technology and redesigned outpatients may reduce the need for transport and estates
This has resulted in progress in reducing the NHS carbon footprint by 19 per cent since 2007 despite an increase in service activity, however, there is still a need for further, significant improvements. This commitment was restated in the NHS long-term plan (2019), including the 2025 target of 51 per cent reduction in carbon from the baseline.
The NHS long-term plan also identified a new public health priority, a commitment to improving air quality. Almost 30 per cent of preventable deaths in England are due to non-communicable diseases specifically attributed to air pollution; and more than 2,000 GP practices and 200 hospitals are in areas affected by toxic air.
In 2017, 3.5 per cent (9.5 billion miles) of all road travel in England was related to patients, visitors, staff and suppliers to the NHS.
The new NHS priority of air pollution exists in the broader context of action on air pollution led at governmental and local government level, and includes new NHS targets to: cut business mileage by 20 per cent by 2023-24; ensure that at least 90 per cent of the NHS fleet uses low-emissions engines (including 25 per cent ultra-low emissions) by 2028; and to phase out primary heating from coal and oil fuel in NHS sites.
Technology is regarded as a key solution: increased use of technology and redesigned outpatients may reduce the need for transport and estates.
What is a sustainable health and care system?
The NHS' Sustainable Development Unit, established in 2008 and co-funded by the NHS and Public Health England, describes a model of sustainable health and care system. This is one which is achieved by delivering high quality care and improved public health without exhausting natural resources or causing severe ecological damage.
There are three dimensions to this: a sustainable health and care sector which involves "greening" the sector to use resources efficiently and responsibly; sustainable healthcare, working across a local system to deliver care which provides value in the context of financial, social and environmental outcomes – this involves a greater focus on prevention, self-management, new models of care delivery; and sustainable health and wellbeing, considering the sustainability of the wider determinants of health and wellbeing such as education, employment, private sector.
Sustainable Development and Management Plans
The SDU has developed a guide and resources for NHS organisations, in collaboration with NHS Improvement, to help healthcare leaders to further develop their work on sustainability in order to deliver financial, social and environmental value.
The Sustainable Development and Management Plan is a key aspect of sustainable healthcare delivery for board level ownership and scrutiny.
The toolkit includes resources to support organisations to address issues such as air pollution, energy use, greenspace, carbon emissions, climate change and adaptation, through working through 10 modules.
Organisations are expected to consider their direct impacts and potential as well as their influence on their supply chain and local communities, and will help healthcare leaders to ensure services remain fit for purpose today and for the future. The Sustainable Development Assessment Tool can be found here.
Sustainability impact assessments
Healthcare leaders should, as part of the legal requirements in the Public Services (Social Value) Act 2012, ensure that sustainability and social impact is considered in decision making at all levels within an organisation or across a partnership or local health economy.
This template, developed by the SDU, provides an outline of some questions which help to assess the impact of a project, policy or service change on sustainability.
Innovation in sustainable development
Greater investment in innovation in sustainable development in healthcare is needed if change is to occur on an industrial scale.
An example of this would be an integrated care system offering a job swap scheme for its staff who are in similar roles but commuting across a local healthcare economy to work, or the role of technology in transforming the shape of care.
Empowering local communities and investing in the third sector will also allow for innovation to flourish at a local level and can often be adapted at scale.
The wider role of NHS leaders
Senior leaders in the NHS are increasingly expected to work in partnership at systems level to improve outcomes for their local population, staff, and to collaborate with other local partners in a range of public and private sectors, as well as with local and national government.
Effective leadership to improve complex outcomes such as addressing climate change, reducing health inequalities and improving health outcomes, needs a different set of skills compared to leading within an organisation.
This includes the ability to find direction in the face of complexity, being comfortable with the impact of one's decision making being far removed in terms of time and space, skills in effective partnership working, and developing trust across a system.
Today's healthcare leaders are called to play their part in reducing the NHS carbon footprint as a part of the jigsaw to reduce the rate of global warming.
The greater challenge will be for healthcare leaders to also consider the future needs of their populations and staff: scientists are clear that a global climate emergency is evolving in front of our eyes.

Dr Fiona Day (MBChB, FFPH, Dip Occ Med, ILM 7 Executive Coaching and Mentoring, licensed career counsellor) is a consultant in public health medicine and an executive coach.