An 'impact group' who met on a top leaders programme found the experience so useful that they have carried on meeting four times a year. By Jennifer Trueland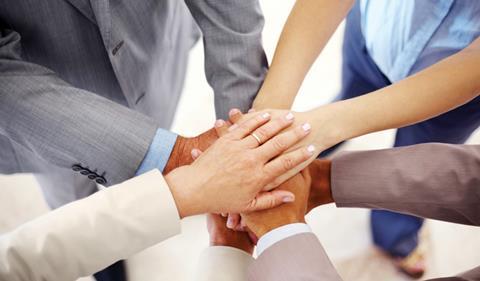 Since completing the NHS Leadership Academy's Top Leaders programme in 2012, one group of director level managers has found it useful to continue with the work.
The seven leaders were brought together as part of an "impact group", which is one of the main components of the programme, and involves creating small teams that work together over the course of a year.
'This group was quick to gel and have continued to meet four times a year'
Coming from a variety of organisations and backgrounds - including medicine, nursing, and finance - this particular group was quick to gel; so much so, that following the programme, they have continued to meet four times
a year.
This, they say, helps them as individuals, as well as benefiting their organisations and, indeed, the system as a whole.
The participants are:
Caroline Alexander, chief nurse, NHS England (London region);
Alex Morton, director of commissioning strategy and systems, NHS England;
Steve Feast, executive medical director, North East London Foundation Trust;
James Rimmer, chief operating officer, University Hospitals Bristol;
Julie Bolus, director of nursing, NHS England (Derbyshire and Lincolnshire team);
Chris Streather, managing director of the South London Academic Health Science Network; and
Andy Leary, director of finance and commissioning, NHS England (Leicestershire and Lincolnshire).
According to Ms Morton, the programme as a whole has been an extremely positive experience, particularly because of the relationships forged in the impact group.
It has, she says, made a real difference to her day to day practice: "It's had real benefits for me. I appreciate the ability to talk in a safe environment about the challenges of the job. We come from lots of different bits of the NHS, so we have different experiences, and it really helps to look at things through different lenses. If I'm looking at something that might have an impact on an acute trust, for example, I'll try to put myself in the shoes of James in Bristol, for example."
'The group pushes me a lot and lets me test things in a safe environment'
Since meeting in 2012, most members of the group have progressed in their careers, she says, but while personal career development is an area they discuss, it is a relatively small part of their meetings.
Rather, they use the opportunity to get a fresh perspective on the knotty issues they are tackling every day, and to challenge and refresh their own ideas and leadership practice. "I think it benefits me, and my organisation," Ms Morton says. "It pushes me a lot and lets me test things in a safe environment."
She has found the group an excellent place to talk about her plans and experiences, and how she is performing as a leader.
Karen Lynas on supporting leaders
One of the many joys of this work is hearing about the experiences of our participants and in particular, the differences they have made following the programmes they have been on with us. Nothing we do matters if it doesn't result in a very real difference to the experiences of patients, communities and staff. So it is lovely to hear about the work this group of leaders has done.
It is also quite timely that this Top Leader impact group joined the programme two years ago, for this is when we at the NHS Leadership Academy also started on our own leadership journey. In that relatively short time, we now have more than 26,000 people signed up to our various programmes.
The passion and welcome we have felt from the healthcare system has been vital to our success so far, and our participants are absolutely key to the success of the NHS of the future. I think we have tapped into a real groundswell of shared purpose about making sure leaders in every corner of the NHS feel supported.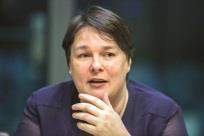 The health system is ready for a new kind of leader and leadership development and we, and our participants, are part of this change.
As mentioned by the group, our programmes and other interventions focus on new skills, knowledge and attitudes, as well as already well established management practice that, when executed well, are more likely to lead to improved staff engagement and ultimately, better patient care.
Most importantly, this learning happens in a context of the NHS - rooted in the values and behaviours we know we need. Our very strong belief is that to provide the care we want from our frontline staff, they too need to feel cared for - and that is a significant change from the kind of leadership some of us have experienced over the last few years. We don't always get it right, and our participants are helping us learn too - this is a long journey we are on, and it's an important one.
As with Top Leaders, the majority of our programmes are multidisciplinary - meaning that participants benefit from learning from and sharing experiences from colleagues across the service. Having this multidisciplinary approach strengthens the experience in that it opens you up to new ways of thinking and understanding.
If each and every one of the thousands of participants share the same experience in terms of the ongoing passion, values and commitment that Alex (see main story), Julie and Steve have reported, the possible impact of our participants' development on the NHS is huge.
The value reportedly felt by our participants tells of the difference our leadership interventions are making to them in their day to day roles, their practice and skills, and the impact it is having on services for patients. And we hope for our professional leadership programme participants that this is just the start of their journeys, and that after two years they too will still feel as engaged, impassioned and enthusiastic about transforming health and social care.
We know that for us it is just the start of our journey; in the NHS we often face huge challenges that are often out of our control and we also face significant challenges of our own making - often through our own behaviours.
In order to truly make a difference, we need continued support and the understanding from our participants that, as Steve has mentioned, leadership development is an ongoing commitment and is vital to the successful delivery of improved care and experience.
I would once again like to thank Steve, Julie, Alex and their impact group for their ongoing support and commitment. I look forward to working together with our participants even further to develop exceptional healthcare leadership across organisations, boundaries and the health and social care system as a whole.
Karen Lynas is deputy managing director of the NHS Leadership Academy
Feedback and reassurance
"It's great to get feedback and reassurance on whether I'm going far enough, or if I could be doing a little bit more," Ms Morton says. "And I can give that same challenge and feedback to others in the group when they talk about the issues they are facing."
She has recently started on a new programme of work, she says, and found the impact group a valuable resource. "I was able to talk about how I thought I'd approach it, and also get advice about the key risks, and how I might mitigate these," Ms Morton says.
"It meant that my approach was tested and challenged."
'It was a great opportunity to see into a different world and different sector'
With greater integration between the NHS and local authorities firmly on the agenda, as well as system-wide working within the NHS, the group's make-up reflects a large part of the mix that is becoming part of senior leaders' lives.
Working so closely with leaders in provider organisations, for example, gives her a better idea of the impact that commissioning decisions can have on those who are working with patients in the community and in acute settings.
She also valued the experience of working with third sector organisation Trident Reach, not least because it gave an important insight into a sector that is becoming increasingly involved in health and social care delivery. "It was a really great opportunity to see into a different world and a different sector," she says.
"It was a great experience.
Leadership models
"From a personal perspective, I appreciated learning from Trident Reach about their models of leadership, which were really values based. Their staff were amazing - so engaged and committed - and I think a lot of that was around leadership and development. It was great to take that learning back into my own organisations."
'If you asked me now if we'll still be meeting up in 10 years, I'd say yes'
Others who are taking part in the meetings also believe that their organisations benefit from the process: indeed, they agree that they come back re-energised after attending the events, which have taken place in venues across England to reflect the geographic spread of the participants.
And there are certainly no plans to call a halt to the meetings.
"If someone had asked me two years ago if we would still be meeting now, I would probably have said no," says Ms Morton. "But if you asked me now if we'll still be meeting up in 10 years, I'd be saying yes."
Deep impact: Taking a leadership course further
1

Currently reading

Deep impact: Taking a leadership course further

2