The winners spearheaded a project designed to improve the recognition, prevention and treatment of acute kidney injury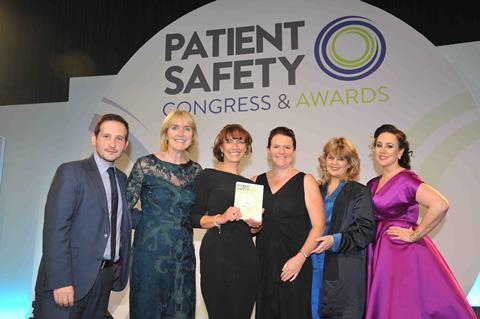 Patient Safety Awards 2016, Cardiac Care winner: Papworth Hospital Foundation Trust
Winner: Papworth Hospital Foundation Trust
Patient safety is the top priority for Papworth Hospital Foundation Trust; acute kidney injury is a top safety priority nationally. So the realisation AKI affected 20 to 30 per cent of the hospital's cardio-thoracic surgical population and 5 to 10 per cent of the acute cardiology population prompted action.
Papworth demonstrated they had a clear solution in place to ensure patient safety
A project designed to improve the recognition, prevention and treatment of AKI got underway in 2015.
Clinicians set some key outcomes and actions to meet them, including standardising practice, developing new pathways, training and improving discharge communication with primary care. All wards now have an AKI champion.
The judges said: "This is a well-recognised problem and a priority across the NHS. Papworth demonstrated they had a clear solution in place to ensure patient safety."