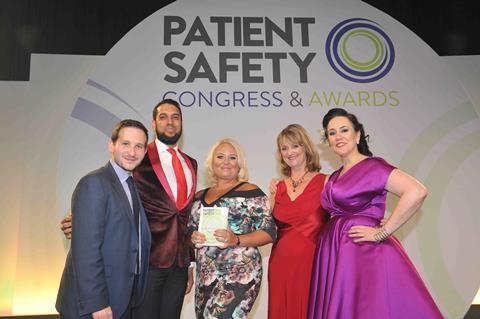 Patient Safety Awards 2016, Technology and it to improve patient safety winner: Intelligent Health UK
Winner: Intelligent Health UK
Near miss reporting is now well established both within the airline industry and the world renowned Toyota Production System. The award winners here have taken that learning and developed into The Safety App for healthcare.
It's designed to allow organisations to adopt an honest and open culture that learns from mistakes. Staff are encouraged to "tap the app" to report near misses which are monitored and analysed using the platforms advanced analytics to alert staff to patient safety issues.
The developers have tested the app against NHS serious incidents reports and suggest that its use could have prevented harm had it been in place at the time of the incident. The app has also been tested for its fit with clinical practice.
The judges said: "This is an innovative idea, focusing on a difficult operational problem."
Highly commended: County Durham and Darlington Foundation Trust