From putting patient safety first to keeping evidence, from gathering support to doing the right thing — an expert advises on things to do to avoid medical errors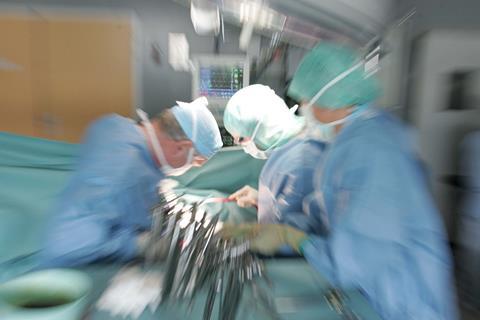 There are more financial pressures on trusts than ever to encourage a more transparent, honest culture by bodies such as NHS Litigation Authority as well as local clinical commissioning groups.
'This is a key moment for those on the frontline of care to ensure their voice is heard from board to ward'
With more potential financial penalties being explored for trusts breaching the duty of candour, this is a key moment for those working on the frontline of care to ensure their voice is heard from board to ward.
Here Umesh Prabhu, medical director of Wrightington, Wigan and Leigh Foundation Trust gives advice to frontline staff on how to reduce medical errors and ensure patient safety.
Following his own mistake in 1992, Dr Prabhu developed a keen interest in patient safety, including medical errors, professional regulation and medical leadership.
Since then, he has been a member of National Patient Safety Agency Board, National Clinical Assessment Service adviser and clinical adviser for paediatrics complaints to healthcare commissioner as well as continuing his role as a consultant paediatrician.
In 2010, he was appointed as the medical director of the FT, an organisation which has since been awarded for patient safety and best practice.
The steps to safety
This is what he says on how to reduce medical errors and ensure patient safety:
Always put patient safety at the heart of everything you do.
Patient safety and quality of care they receive must be our top priority.
Collect evidence and do it honestly and sincerely.
Write down the specifics: who said what, where, when, who the witnesses are, and record the date and time.
Talk to someone you trust. Every organisation has some very good people.
Always keep a copy of your evidence.
Collect such incidents.
If patient or staff safety is at imminent risk, speak to someone senior. If they don't listen, go to the next level.
Gather support from other colleagues.
Build the network.
Do not fight the system alone.
Go and see the medical or nursing director, chief executive or board member.
Do not breach patient confidentiality in an open letter or in emails unless it is necessary.
Always write and tell them you want protection under whistleblowing/raising concerns policy. But make sure your concerns are genuine. Talk to the HR department.
If no one listens, talk to the CCG if it is about the trust, and inform the Care Quality Commission.
Dr Prabhu advised that above all, it is important to always be professional, to have evidence and do the right thing for the right reasons. He stressed again on gathering support and "not fighting the system on your own".
Share your story with us about why patient safety matters to you
Submit your story to the Patient Safety Congress and join our community of over 1,000 professionals working together to improve quality across the country