Better talent management ensures the NHS retains the best leaders and can protect the delivery of the overall service, writes Nicky Hill
It is widely accepted that the NHS is a challenging environment for any leader and it is likely to get more so.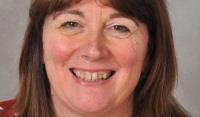 A cause for concern, given we face years of pay restraint, is that it will become increasingly difficult to attract talented leaders from other sectors. This means there is additional impetus to develop talent from within the NHS.
However, developing talent has to become a reality - not something we simply pay lip service to.
Companies in the private sector have been successfully developing talent from within for years, but the NHS consists of individual organisations operating autonomously and as such, at a national level talent is still not being managed as proactively as it could be.
Good conversation
Managing talent means managing performance effectively, conducting good quality appraisals, having meaningful conversations with people at all levels about their aspirations, and supporting their development.
This helps us understand the potential pathways for developing careers.
For those keen to progress we have to look at all the options to give them experience and develop their skills through secondments, job swaps and more formal programmes.
Managing talent does not require a bureaucratic process because good conversations are at its heart. This is something we are getting better at doing, but is too often sacrificed in the face of frontline pressures.
'Managing talent is too often sacrificed in the face of frontline pressures'
The benefits of better talent management are clear.
Organisations can plan for the future and mitigate the risk of losing key talent by providing the right opportunities. Sustaining good performance is easier when succession is actively planned, and this also means we are likely to retain the best leaders.
Individuals feel better equipped to take on the challenge of a new or different role with the right level of support.
As a national organisation rich in talent, the NHS can protect delivery of the overall service by proactively succession planning into key roles, not just our chief executives.
We have a real opportunity to support the development of our current and future leaders, and we should look to join this up across local and national agendas.
Nicky Hill is director of human resources for Nottingham University Hospitals Trust