There are fewer candidates available for director of finance posts. The NHS needs to come to terms with this and offer more support to those coming up the ranks to make sure the best people are recruited, argues Jacqui Bate
Over the last year we have been asked to recruit director of finance posts for several large acute trusts and clinical commissioning groups.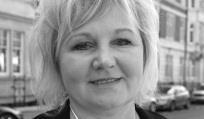 They have emphasised finding candidates who combine an NHS background with experience of dealing with the private sector, or have a good track record of working collaboratively with multiple partners.
Given the need for large trusts to work increasingly closely with a wide range of non-NHS providers, this has not come as a surprise.
Short list
However, we are finding fewer candidates to field for the long list.
In the past we would have been able to provide a dozen or so names, but this is no longer the case.
'We are finding fewer candidates to field for the long list'
Going to the private sector to find individuals with board level experience is an option for some trusts, but the complex regulatory regime in the NHS sometimes proves a struggle for those crossing over. Trusts do not have the luxury of time given the financial pressures in the NHS.
Directors of finance at large acute trusts need to be comfortable working within an organisation that turns over typically around £0.5bn.
What lies ahead
In addition, they will need to have the strategic mindset to ensure their trust is able make the most of the opportunities that lie ahead be they clinical service redesign, new partnerships or commercial developments.
For deputy finance directors, a move to a mid size trust may be one step too far and many decide their best option for career progression is to go for director of finance post at smaller trusts, and in some cases, CCGs.
'Lack of support is a recurring them and one the NHS has to come to terms with'
However, the increasingly tight financial regime can bring a severe test of their professional and newly acquired executive director skills, even in smaller organisations.
Perhaps now is the time to look at the development that the NHS offers to both deputy directors and those in their first role.
The NHS has a long history of running aspiring leader programmes, but do they really equip aspiring directors of finance with the skills that perhaps secondments and closer working with their counterparts in the private sector might bring?
Should we consider giving talented individuals the option to work alongside chief executives on certain projects?
This lack of support for individuals, who are one step away from the board, is a recurring theme and one that the NHS has to come to terms with.
Jacqui Bate is a partner in executive search at Hunter Healthcare