With the NHS 10 year long term plan in the making, Jeremy Taylor outlines the recommendations of a wide range of leaders in the voluntary sector to improve health and care.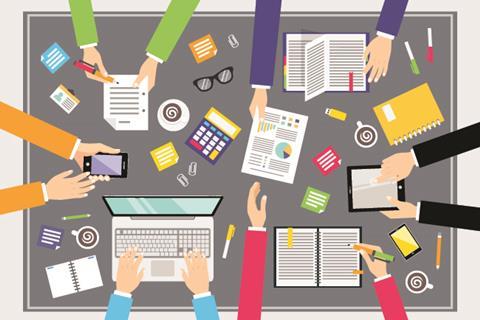 What do patients and the public want and need from the long term NHS plan? Our new document – priorities from a diverse range of leaders in charity and voice organisations – makes the following points:
It can't just be about the NHS. The plan will only work if there is proper investment in social care and in prevention alongside extra funds for the NHS;

We need a joined up, whole person approach for the growing numbers of people with complex needs and multiple conditions;

There must be much more focus on promoting equality and tackling health inequalities.
We make no apology for our lack of originality.
These are points we have had to drum home because our system of health and care has been too slow to adapt to the needs of a growing, ageing, diversifying population with a steadily increasing burden of chronic disease and disability (across all age ranges).
It has been too slow to tackle huge inequalities in health; to reform a model of care that remains reactive and fragmented; and to translate the warm words about "patients at the heart" into widespread, meaningful action.
System designers have not had a great track record at reforming the NHS, even when new money has been attached
Our recommendations are part of a wide and growing consensus across the health and care sector about what "good" should look like. So how can this consensus be translated into a plan that actually works?
System designers have not had a great track record at reforming the NHS, even when new money has been attached. Priorities fluctuate and often don't directly map on to those of patients and staff.
Too much reliance is placed on clunky top down mechanisms and not enough on winning the hearts and minds of those who need to make the changes. And when money is tight, cost control and demand reduction push aside other considerations.
Doing a better job
So this time round, there is a chance to learn from experience and do a better job of making change. Here are some personal reflections on what that might look like:
Don't "transform": improve!
A downside of the NHS Five Year Forward View was the energy sucked into creating new institutional arrangements: new care model contractual frameworks, Sustainability and Transformation Partnerships, Accountable Care Organisations, Integrated Care Systems. New models of care (how the NHS actually relates to people) were at risk of being crowded out by new models of governance; while the language of "transformation" was alienating both for the public and for staff.
At the same time, much good practice and positive energy has been generated which can and should be built on: the innovation unleashed by some of the "vanguards" and other experimental areas; primary care networks; the work led by NHS England to create a system wide approach to personalised care; and so forth. Let's do more to identify, support and spread these efforts, with an unwavering focus on improving health and outcomes.
Focus on outcomes that matter to people
Better outcomes can be obtained by refocussing conversations with patients on the question of "what matters to you?", not simply "what's the matter with you?". There is a growing buzz around this idea, and evidence behind it, which is the foundation of shared decision making and personalised care and support planning.
Meanwhile, system reform remains driven by system metrics. The huge pressure for managers to deliver on cost and activity targets crowds out a focus on quality. As both the Care Quality Commission and Health and Social Care Select Committee have recently recommended, we urgently need a national framework of outcomes that matter for people, and which drives funding, performance management and accountability.
The workforce are people too
Previous NHS reform efforts have been too inclined to view health and care staff as units to be skilled up, managed and deployed. "Workforce" is an abstraction and it quickly defaults to a numbers game. "What matters to you" is a question as applicable to staff as it is to patients.
So this time round, let there be much more attention paid to the welfare, engagement and empowerment of staff, alongside the cultivation of empathetic and collaborative leaders.
Treat us as equals and work in partnership
Chapter two of the NHS Five Year Forward View heralded "a new relationship with patients and communities". We are still waiting.
The default setting of the NHS has not fundamentally changed: patients are "managed"; the public is "consulted"; the voluntary sector is often bypassed. But increasingly there are counter examples: innovative collaborations with communities, a growing interest in "asset based" approaches, social prescribing, peer support, citizens' juries, co-production and more besides. These are efforts that create value for people and the system. They need a further step-change and a sustained investment of time and resources.
This is a demand but it is also an offer of help. Provide us – patients, communities, voluntary organisations – with opportunities to work in partnership with you and we will help you make the money go further and improve health and wellbeing.


Jeremy Taylor is director for Public Voice at the National Institute for Health Research