Local NHS leaders have amended the estimated finish date of a long awaited merger in the South West, which they say will make it easier to achieve major service reconfiguration.
Commissioners in Dorset are anticipating Royal Bournemouth and Christchurch Foundation Trust and Poole Hospital FT will merge by April next year, according to the latest governing body papers of Dorset Clinical Commissioning Group.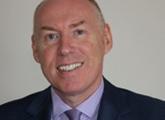 Dorset is one of the eight areas in England that is most developed in its work towards an accountable care system.
The new merger date is three months later than the estimate made last September by Royal Bournemouth chief executive Tony Spotswood, who said the tie up could be completed in 12-15 months.
The merger will require approval from NHS Improvement and the Competition and Markets Authority.
The CMA's predecessor, the Competition Commission, blocked a merger between the trusts in 2013.
The trusts are currently developing a patient benefits case, which will support the business case, the CCG papers said.
If the trusts are cleared to merge by the CMA, they will need to provide NHSI with detailed plans about how the new trust will operate.
Last month, local officials were given a boost by the news that neither of the county's two health scrutiny committees chose to refer the CCG's reconfiguration plans to the health secretary.
Under the plans, Royal Bournemouth Hospital will become an emergency site and Poole will become an elective hospital.
Both trusts believe a merger will make the reconfiguration plans easier to enact.
More than £140m worth of capital funding will be provided to support the changes.
Source
CCG governing body papers