A struggling trust tasked with making savings worth nearly 7 per cent of its income is set to submit a revised finance plan after "significant slippage" in its efficiency schemes.
Portsmouth Hospitals Trust had planned to record a £9.7m surplus in 2017-18, but the organisation is currently £8.4m in the red.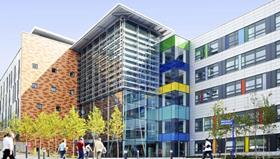 The £500m income trust, which is hoping to make £34m worth of savings this year, saw its finance plan fall behind schedule in July by £2.2m.
The "significant slippage" has created a "high risk" to the trust achieving its surplus target, the trust's latest finance report said.
In its September board papers, the trust said it expected more income and savings to be achieved in the second half of the year but it is "required" to come up with a revised finance and operational plan.
A trust spokeswoman said its financial position is "undergoing a review" and, until it is completed, the trust will continue working with its original planning assumptions.
The board papers said Portsmouth's high cost expenditure included agency staff, which is above price caps set by NHS Improvement, and it continues to outsource elective work to avoid waiting times spiralling.
However, the current level of spending will put pressure on the trust's ability to pay invoices on time and avoid disruption to supplies and services, the board papers said.
It comes shortly after a Care Quality Commission report found multiple failings at the trust, particularly in its emergency department.
August figures showed the trust achieved 74 per cent against the 95 per cent four hour accident and emergency target, with its performance for the type one A&E being 66.3 per cent – the third worst in the country.
Five patients waited more than 12 hours for hospital admission, while the delayed transfer of care rate rose from 8 per cent in June to 10.4 per cent in July.
The trust is also failing to achieve the 62 day cancer waiting time standard, with 10 patients waiting 104 days or more to start treatment.
However, the trust said some of these patients had already breached the 62 day standard when they were referred for treatment from other trusts.
The trust's referral to treatment performance has slowly improved over the last 12 months to 91.5 per cent, though it is investigating whether or not its RTT reporting is accurate.
Failure to hit its finance and performance targets could mean the trust misses out on crucial sustainability and transformation funding.
According to its board papers, the trust must reduce its spending by £1.5m per month for the next quarter to unlock further STF money.
Source date
September 2017