Effectively tackling record waiting lists means implementing a range of measures and, as a recent HSJ webinar discussed, greater communication with patients could valuably be one of them. Claire Read reports.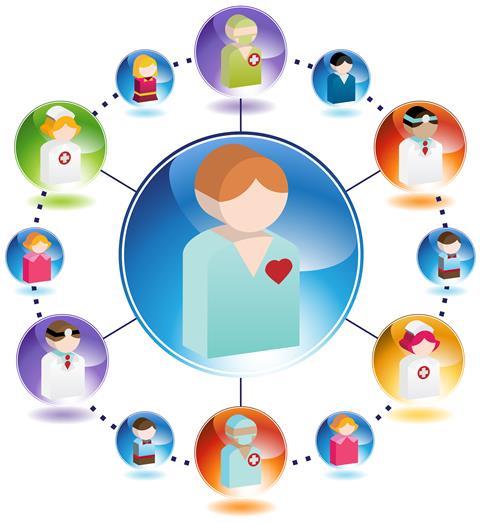 With 6.1 million people referred for treatment they have not yet started, staff at Healthwatch England are hearing a lot about what it is like to have to wait for care. And according to Chris McCann, the organisation's director of communications, campaigns and insight, there's one clear conclusion to be drawn.
"There's more to a patient's experience of waiting on elective care than just the waiting time. It's how they experience the communication through that process."
In association with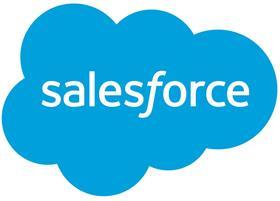 Mr McCann was speaking at an HSJ webinar held in mid-February. Run in association with Salesforce, it brought together a small panel to explore whether greater patient engagement could help with more efficient management of the backlog.
All members agreed that keeping patients updated as they wait, and making it easier for them to alert services if their condition changes, will improve both patient experience and system efficiency. But all also agreed this is an area in which more progress is needed, and swiftly.
Sarah Tilsed, who is head of patient partnership at The Patients Association, reported callers to the charity's helpline are saying "they have to constantly chase up their care, finding out about their own care, and they're having difficulty with that".
"We did some work back in November with the King's Fund and that showed us that 80 per cent of people who were experiencing a delay felt that they weren't being given enough information to manage their condition," added Mr McCann.
The consequences of this lack of communication are, he suggested, multi-faceted. "It impacts on pain. It can impact on their mental health. It can impact on their ability to work. Impact on their ability to carry out tasks like caring for others. Then the other thing we need to be aware of is that the experience is worse for certain sections of the community: those on low incomes, those with disabilities, carers and people with long-term conditions."
Going digital
So what can be done to address the situation? At the national level the proposed answer is in the elective recovery plan. This builds on initial guidance published in January 2021 on how best to communicate with patients about delayed care.
"I think if you look at the elective recovery plan, there is some good stuff in there, which I think if you did start to see scaled out would be quite helpful," said Richard Sloggett, founder and programme director at Future Health Research. He said that included the idea that digital means of communication could be helpful.
"Digital is not the solution to every problem, but if you've got a problem of such scale, there will be people that you can get to through digital channels. We've seen through the pandemic that more people are engaged with their health through the NHS App. I think there is a really important role here for digital if we can get it right."
"People understand their care will be delayed by the pandemic. The key element is communication. Patients need to know when they can expect treatment."
Getting it right, suggested Jane Tyacke, means delivering "easy ways for patients to get in touch with the right person at the right time". Ms Tyacke is director of strategy and business development – healthcare at Salesforce, a company supplying what's referred to as a customer relationship management system (CRM). Already widely used in business, the firm is now exploring the potential use of such software in the NHS.
"We're passionate about bringing those capabilities into healthcare to enable us to manage engagement with patients," Ms Tyacke said. "[For patients] to have the ability to share their needs and preferences from basic things like their channel preference – so do they prefer to be telephoned and dealt with in a non-digital manner, or are they happy to converse by text, or by web portal – but also their requirements as an individual. So, what are their needs in terms of language? What are their needs in terms of mobility? What particular individual preferences and needs do they have to enable care to be provided successfully for them first time?
"We want to ensure that this is a two-way communication capability between the patients and their care team. Where they can be perhaps given different options while they're on the waiting list, instead of waiting in silence hoping that they'll get a letter one day."
That concept of giving patients options as they waited was, suggested Ruth Evans, an important one. As founder and managing director of the Patient Experience Network, Ms Evans works alongside organisations seeking to improve the experience of those receiving care. And she said that, too often, providers are "not asking the patients enough what matters to them."
"We're often finding or hearing that people are focusing on things that don't matter to the patient so much and, actually, we're not co-creating with the patient to develop new solutions." Helpful conversations could involve, for instance, discussing whether a patient might prefer to be referred to another hospital further from home but with a shorter waiting time.
"People understand their care will be delayed by the pandemic," concluded Mr McCann. "The key element is communication. Patients need to know when they can expect treatment and they need to have updates of when their status has changed."
An on demand version of this webinar is available.
If you had already registered for the event, visit here to access the recording.
If you have yet to register, visit here and complete the form. You will then be sent details on how to access the on demand recording.
How can the NHS normalise digital patient engagement?
1

2

Currently reading

Could greater patient engagement help with more efficient management of the backlog?

3