Creating a shared view of what needs to happen when for which patient can greatly reduce the risk of delayed transfers of care, argues Jane Tyacke
Discharges are described as complex based on patient need, but their complexity really lies in the number of people required to meet that need. Ensuring a safe discharge for a patient who requires specialised support on leaving hospital involves numerous teams and individuals – those from specialties and organisations across healthcare, from social care, potentially from the third sector, and perhaps from the patient's family as well.
Sponsored by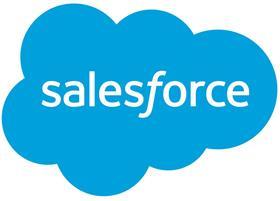 It's a team effort. Each individual plays an important role in getting the process right and yet, too often, the team is a splintered one. Different clinicians may have different information about the patient and different understandings of when and how an individual will be leaving hospital. Social care professionals may have different information again. And with visiting greatly restricted during covid, families may not be getting information from clinicians but instead from patients who may be distressed, vulnerable and not in a position to fully understand what is happening.
Adding to the challenge is that complex discharges are likely to involve strong emotions. A discharge to a home that needs to be adapted brings with it a realisation that someone is less independent than they once were. A discharge to a care home may be more emotional still.
Getting it right is, fundamentally, down to good communication. But, with current systems often fragmented, too often is that there are gaps in knowledge and efficiencies and poor experience as a result.
What is needed is an efficient case management process. That means all professionals involved having an understanding of what needs to happen when if a patient is to be discharged successfully – and, importantly, an understanding of which parts of the process have happened and which still need to.
There are digital systems which can help here. Customer relationship management (CRM) software, which is widely used in the private sector, can provide a means of clearly identifying which assessments and conversations need to take place to support a discharge. It enables a consolidated view of the different steps of the process, shared by all those professionals involved in it. And that shared understanding also enables better communication with patients and with families.
Such a system does not need to replace existing software. It can simply sit alongside it, pulling in information and integrating with other setups as needed. By moving the management of all complex discharges into CRM software, it then becomes possible to analyse what is happening across a large dataset. This helps identify common trends and bottlenecks, and makes it possible to discuss and address such issues.
In short, it provides a means of identifying and avoiding delayed transfers of care. This becomes all the more important given the scale of the backlog and the continuing and unpredictable pressures of covid.
A complex discharge is just that – complex. Nothing will make it immediately simple. But we can and should make it smoother and more streamlined. Doing so will improve patient experience and system efficiency.
Find out more on salesforce.com/uk/publicsector

Jane Tyacke is director of strategy and business development – healthcare, Salesforce

Jane Tyacke is director of strategy and business development – healthcare, Salesforce
How can the NHS normalise digital patient engagement?
1

2

3

Currently reading

Communication is key to getting complex discharge right