Globus and its products are meeting the needs of the NHS workforce by designing an innovative new range of face masks specifically for the NHS that offers a better fit and higher levels of protection for staff

This is paid-for content from our commercial partners. Find out more
The covid-19 crisis has highlighted critical challenges and gaps in protective equipment for healthcare workers. Not only did it bring to light the importance of fit-for-purpose PPE but also the serious risk that poorly fitting respirators pose to an individual's safety.
In response, innovative international PPE company Globus Group, the largest British-based PPE manufacturer, took the responsible approach of prioritising long-term investment in quality.
Sponsored by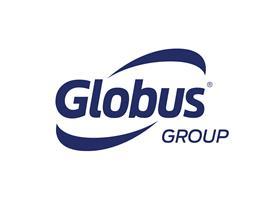 Globus committed to producing 75 per cent of PPE products in-country and quickly cemented viable domestic supply chains by investing in two new UK manufacturing facilities in the North West of England and South West Scotland. This allowed the company to guarantee reliability of supply and performance of its products and provided the freedom to ensure a better fit and higher levels of respiratory protection.
FFP3 respirators offer the highest level of respiratory protection and are now required for many NHS staff to protect them against coronavirus transmission. However, masks which have been made to fit the "average person" by default can prove to be a poor fit for those with smaller face shapes. In the healthcare sector, this affects a large number of employees, with women accounting for 90 per cent of nurses and 77 per cent of all NHS staff. These typical respirators may not provide a tight seal against the face when worn by those with a smaller face shape, making them uncomfortable during long shifts and compromising the protection they offer.
Globus worked hard to ensure that its products are meeting the needs of the NHS workforce and designed an innovative new range of face masks, HX-3, specifically for the healthcare sector that offered a closer fit and higher levels of protection, helping to safeguard every worker.
The business' innovative HX-Series FFP3 respirators have produced market leading results, with an average 81 per cent "Face Fit Test" pass rate for those with smaller face shapes. The testing was undertaken over a four-week period between November and December last year by expert technicians at an NHS Trust.
With the role of fit testing in successfully helping to avoid transmission well established, Globus Group also integrated its healthcare team within NHS Trusts across England and Scotland to deliver training to those frontline workers who needed it most.
Amanda Mercy-Triga, one of the nurses at Cumberland Infirmary in Carlisle who has been wearing Globus Group's Alpha Solway's HX-Series masks throughout the pandemic, commented: "The Alpha Solway HX Series mask is comfortable and I felt protected whilst wearing it. I wore it during the entire covid period."
Globus is now producing over one billion medical masks and 300 million FFP respirators per annum for healthcare workers.
Haraldur Agustsson, chief executive of Globus Group, added: "We have been producing PPE which is specifically designed to fit those with smaller face shapes for a number of years now, and it is great to see this data showing that our efforts are paying off. It is simply not acceptable that the majority of the NHS workforce, who happen to be women, should have to contend with PPE which does not properly protect them and ultimately their patients when they are on the coronavirus frontline.
"I am incredibly proud of the hard work Globus has been doing throughout the pandemic to ensure frontline NHS staff have the high-quality PPE they need and deserve. We hope that one of the lessons learned from coronavirus will be a greater recognition of the need for PPE which properly fits and protects all wearers."
To ensure employee safety with this exclusive H Series range, the wearer needs to be provided with the tools and knowledge to fit and use the respirators correctly.
For full safeguarding, here is a checklist of all workforce respiratory protection requirements:
Ensure respiratory protection equipment (RPE) is suitable and adequate for the environment, risk and the wearer
Support all wearers to ensure they are well informed and competent in the use of the RPE supplied
Discuss and arrange training for each wearer of RPE
Check RPE to ensure the respirator is working properly before each use
Clear instructions of doffing and donning the respirator
Before each use, carry out a wearer-seal check (face fit check)
Maintain respiratory protection in accordance with manufacturer's instructions
Ask:
Is there a requirement for record keeping on the type of respirator issued?
Is storage required?
What are the disposal requirements?
For further information on the HX Series FFP3 respirators and to hear more about face fit testing from a member of Globus's dedicated healthcare team, visit: https://nhshub.globusgroup.com