Sometimes a change of scenery can help produce new solutions to old problems. And healthcare leaders are finding that getting out of the hospital can sometimes focus minds and lead to a breakthrough.
At BD we have created a Safety and Innovation Hub at our site near Reading, drawing together our local and global experience and have opened this space to the NHS.
Like many other organisations, we have found the covid-19 pandemic has left us with unused space and the chance to rethink how this is used. We have created an area where healthcare practitioners, managers and our associates can put their heads together to find innovative simple solutions for long-standing complex problems.
Sponsored by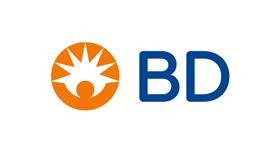 The initial reaction from those who have visited – ranging from clinicians to chief executives – has been overwhelmingly positive.
As well as meeting spaces designed to support collaboration, including space to seat up to 200 people, we have purpose-built clinical zones. Each zone enables interaction with health technologies and exploration of how to deliver improved safety and efficiencies across the health system and support a better patient experience.
We have mock ups of areas such as laboratories, pharmacy, wards, ICU and interventional radiology or theatres, alongside general practice and healthcare at home.
It's the first time we have brought all of our products, including innovations new to the UK market, technical support and clinical training services together in one space. We can offer products, complete solutions and expertise on areas from diagnostics, through preventing healthcare acquired infections to improving medications management – across the acute and non-acute care settings following the patient pathway.
We want to explore how we can work with our NHS partners on the issues facing our healthcare system now and in the future, including in areas like training and education, practice reviews, audits and service redesign. We have great technologies, and whilst the real value is in how they are deployed and supported to deliver the best outcomes, working together to explore what's needed to achieve this and going beyond just product provision is key.
Working collaboratively we think we can contribute to overcoming common issues like poor sample collection which can have such an impact on diagnostics, or improving medication safety in nursing homes1. In some cases, what organisations are after is actionable information. Hospitals, for example, will hold drugs at various points between dispensary and administration but often don't know the exact quantity that is being held, where they are being stored and for how long. Tracking this can lead to better stock control and less waste, as out of date supplies – or those nearing their expiry date – can be spotted and used efficiently2.
Increasingly, these are issues which concern integrated care systems (ICS), as well as individual organisations, and collaborative solutions can bring system-wide efficiencies and help improve outcomes3.
An ongoing issue for organisations is enabling patient discharge and keeping people well at home without the need for hospital admission. We want to discuss with health system leaders how support from BD may be able to help. This includes supporting staff skills and workforce utilisation, a current area of high risk. Ensuring staff have the confidence and competence to deliver patient care through the innovative technologies of the future and supporting with planned change management programs.
BD aims to host groups of clinicians and managers – from individual organisations or from across an ICS - in our Safety and Innovation Hub: if we know in advance, the sort of issues you want to discuss, we can ensure the right specialists are on hand to offer expert input. For example, when someone wanted to talk about central line insertions and IV access, we ensured our vascular specialists were available.
There's no charge and no obligation either to take our advice or buy our products. We want to learn from you just as much as you learn from us, working in partnership to advance the world of healthcare. To explore further and let us know how we can help please contact simon.noble-clarke@bd.com.
References:
1, S.F. Green; Clinical Biochemistry 46 (2013) 1175–1179 http://dx.doi.org/10.1016/j.clinbiochem.2013.06.001
2. Brinklow N.King's College Hospital NHS Trust Report. 2006 - Reduction on stock hold and wastage https://www.yumpu.com/en/document/view/7925416/a-report-assessing-the-impact-of-an-automated-dispensing-system- last accessed 20/1/2022
3 Integrating care Next steps to building strong and effective integrated care systems Across England https://www.england.nhs.uk/publication/integrating-care-next-steps-to-building-strong-and-effective-integrated-care-systems-across-england/ Last Accessed 18/01/2022
Connecting MedSafety and efficiency
1

2

3

4

Currently reading

Drawing together local and global experience through the Safety and Innovation Hub