Dr Claire Fuller on how engagement with citizens, staff and wider partners is mission critical for the Surrey Heartlands' vision
If you've been in leadership for any period of time, you will have encountered the caution to choose your words wisely. Words can energise or polarise, I once heard said.
Sponsored by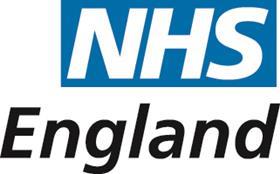 We paid heed to this when articulating our vision for health and social care in Surrey Heartlands, the integrated care system for central and western Surrey, and the result is a telling opening statement: "To work together with the people of Surrey Heartlands to improve health and care services." Telling because it identifies engagement as the engine of efforts to transform care.
In the past, particularly on the NHS side, we've perhaps spent too much time thinking about how we give messages to people, and less time on how we listen to local communities and incorporate their views into what we do – and yet it's mission critical.
We've found this to be true in Surrey Heartlands, and that's why in our work as a wave one ICS and devolution arrangement, we've sought to hardwire engagement with citizens and staff into everything we do.
We see both as equally important. As the biggest employer in Surrey Heartlands, most of our health and social care staff live within the region – what they think about what we do and what we're delivering fundamentally matters.
One part of the picture
Our close partnership with Surrey County Council has been key to better understanding and engaging with local residents, and we've been able to lean on the council's well-established social research department to lead this on behalf of the partnership.
The result has been the development of a mixed methodology approach to citizen engagement which is enabling us to engage beyond our usual connections and reach into seldom-heard groups to fundamentally change how we provide services.
And we've used much of the learning to inform how we engage staff too, so that we're reaching out to and hearing from the broad spectrum of professionals working within the partnership.
Previously, our engagement with citizens centred around those residents who self-selected to attend our "engagement events" – often retired chief executives or civil servants good at expressing their views.
The joy of this is new voices being heard and new people are coming forward into leadership roles
But this was obscuring the full picture of what was traditionally deemed "healthy and wealthy" Surrey, masking the extent to which pockets of inequality affect our large learning disability population, gypsy and traveller population and looked-after children across the region.
So we developed a citizen's panel, a demographically representative group which provides views on a range of issues which feed into our co-production of change. Recruited initially through knocking on doors by postcode, we went on to ensure that we overrecruited for carers and people with a disability to make sure their voice was statistically significant.
Now nearly 3,000 members strong, the panel, working alongside clinicians, has been instrumental in several of the changes underway across Surrey Heartlands. This includes work to improve how we diagnose hypertension, an area we have struggled with for years.
Alongside the panel, to ensure we are reaching seldom-heard groups, we've worked with Healthwatch to appoint citizen ambassadors. They sit within our workstreams – such as cancer, cardiovascular and mental health – and actively seek out and listen to residents to make sure we're reaching the people not usually heard.
Our citizen ambassadors have also helped to provide indispensable insight for work at national level and recently undertook research with patients (both inpatients and outpatients) on how best to measure integrated care across a patient's journey.
Most people were happy to talk and didn't hesitate to open up about their experiences.
This has been the backbone of our citizen engagement, and it was on realising how effective it has been in ensuring a much-needed diversity of views that we recognised it as a great model for engaging staff across the partnership. We knew that without a similar diversity on the staff side, we simply wouldn't be able to improve outcomes or improve care as well as we could.
So we are creating a workforce panel to mirror the citizen's panel, making sure we recruit from allied health professionals, healthcare scientists, pharmacists, nurses in the acute and community, medics in the community, acute and primary care, and making sure that all of those voices are heard in equal measure.
And we're creating workforce ambassadors, too. The Surrey Heartlands Academy, our virtual home for professional engagement, leadership and quality improvement, runs quarterly "connect" sessions which bring together different groups of professionals from across the NHS and local government to make sure that they are involved in change as we go through.
People are seeing the value of all of this. For too long, too many have felt their voices haven't been heard or sought, or who have felt they couldn't get involved, despite wanting to. But the joy of this is new voices being heard and new people are coming forward into leadership roles. It's exciting seeing those new generations come through.
As we seek to effect generational change, to positively influence a person's first 1,000 days and to tackle the wider determinants of health, engagement – with our citizens, staff and wider partners – will continue to be mission critical, energising and galvanising our vision for Surrey Heartlands.

Dr Claire Fuller is Surrey Heartlands ICS lead and interim CCG AO; and NHS Assembly Member