Some areas report that giving GPs improved ability to seek advice from specialists is in turn improving the outpatient referral process.
In June 2020, trusts in the North West London STP implemented a new policy for GP referrals to outpatient services: unless the need for referral was entirely beyond doubt, an electronic advice and guidance (A&G) query had to be raised first.
In association with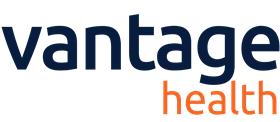 Chris Robbins, general manager of the outpatients and access centre at London North West University Healthcare Trust, admits feeling some anxiety about how the change would be received – both by the GPs required to ask for consultant guidance on their potential referrals, and by the consultants required to offer support.
"But it's been adopted better than anyone could have been imagined," he reports. "If the GP knows it needs a referral, then it gets made. But for everything else there's advice and guidance – and probably 40 per cent or more of those A&G requests go back without the need for a referral immediately, which is a massive impact."
For Alan Selwyn, the shift has been equally welcome. As GP IT lead for Brent CCG, he was involved in the implementation of the software solution which supports the advice and guidance requests.
"It's a template-based web system, absolutely secure on the information governance front," explains Dr Selwyn of the system, which is supplied by Vantage Health.
"It sucks out information from the GP clinical system and allows us to add some free text advice and guidance requests. We've often had replies within minutes, and a lot of it was incredibly useful – we've got some wonderful examples of educational stuff, strange, rare syndromes where the consultant would be a bit foxed and say: 'Why don't you try this and let me know?'"
Where an advice and guidance request has been made and information sent back, the system stores all of this as a PDF which can be added to the clinical record: allowing the GP to refer back to it at a later date.
Dr Selwyn says the setup "allows a two-way process of discussion". That's a valuable development given that the outpatient referral process in many areas has morphed into something which feels confrontational – the GP feeling he or she does not have enough information and support to make the right referral, and the consultant feeling the information received from the GP on referrals is inadequate.
Indeed the trial was so successful that the intention is now to contract for another year of using the software, with a view to continuing to improve the quality of the outpatient referral process – from both the side of the GP and from that of the consultant.
How can the NHS improve outpatient referrals?
1

2

Currently reading

Improving the quality of the outpatient referral process

3