Getting independent organisations involved in sustainability and transformation plans would be cost efficient, clinically effective and have measurable outcomes, writes Vincent Buscemi
Sponsored comment by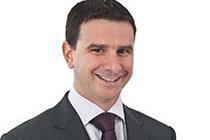 As the clock steadily ticks on towards the end of June deadline for sustainability and transformation plans to be submitted, organisations across the 44 footprints are working flat out to bring the pieces together.
One aspect that I believe they should be actively considering is the potential role of independent healthcare players in helping to deliver their plans.
Quite simply, STPs move us into new territory in this country. The movement towards whole population systems of care – rather than delivering services on an organisation by organisation basis – is something that we have little recent experience of in England, and indeed the old health authority model is not what is needed now.
But it is something that the independent sector, particularly the larger players, are used to doing. STPs and the new models of care they are working to establish are reminiscent of accountable care organisations in the US and Australia, New Zealand and Spain.
There, a population is defined, their health needs identified and a single contract is signed for the provision of a defined range of services. The emphasis is squarely on delivering services that are cost efficient, clinically effective and have measurable outcomes.
I believe that independent organisations have significant amounts of transferable knowledge and experience that could be brought to bear in STPs.
They could help on a number of levels. One important area would be data analytics. They have experience of applying data analytics to whole populations, benchmarking not only the position at a given moment in time but continually tracking it over the life of a contract.
More than that, there is the potential for independent players to become transformation partners, not merely providing equipment and services, but becoming risk-bearing and risk-sharing investment partners who can help contribute to the desired end-goal of a step-change in patient outcomes.
Independent organisations have knowledge and experience that could be brought to bear in STPs
They have the skills, capacity and expertise to help manage programmes – support that may well be needed given that many organisations within STPs already have challenging agendas to deal with in their day jobs.
Another extremely useful function they could potentially perform, using analytic tools, is to look at what early vanguard successes could be replicated and scaled up onto a larger STP footprint. It would be a terrible waste if the good work of Vanguards somehow got lost in the new STP vision.
In short, there is much that independent healthcare organisations have to offer. I believe getting them involved could prove to be an investment worth making for many STPs.
Vincent Buscemi is a partner at Bevan Brittan LLP