Experience from the Big Apple is helping to inspire an ICS workforce pilot in Hampshire, writes Nicola McQueen

This is paid-for content from our commercial partners. Find out more
How will Integrated Care Systems look in five years' time? What impact will they make on their people, places and neighbourhoods? Who will they employ and in what ways?
Sponsored by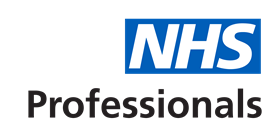 These are key debates as the Health Bill passes through Westminster. As the NHS' biggest supplier of flexible workers, we're having them too, and they lie behind an innovative pilot we've started with one ICS - more on this in a moment.
To add insight to our discussions, we recently reached out to Helgerson Solutions Group CEO Jason Helgerson, former Medicaid Director in New York State and now an authority on integrated care worldwide.
Jason and his colleagues in New York managed to reduce avoidable hospital admissions by 20 per cent state-wide. They did this in just a few years working within a system that contained what he describes as numerous 'ICS-like entities'. Now that's an enviable outcome.
In a recent discussion, Jason shared his four pillars for a successful integrated care system:
1. Governance. Address this 'head on', he says. Without clear structures and reporting lines, reforms may not be scalable or sustainable. Inspirational leadership isn't enough.
2. Money. It's hard to ask providers to set aside their organisational best interests for the collective effort. Root out any 'perverse incentives' limiting collaboration. "Look very deeply into how the money flows," he says.
3. Measurable outcomes. These were the 'galvanising force' uniting everyone's work in New York. They help to answer Jason's big question for all integrated care systems: "How do you know you actually made the world a better place?".
4. Workforce. New York had an army of community-based health workers who 'went out there in the world'. They built relationships and targeted non-medical factors behind many hospital visits. Jason said: "I think the future state you want in an integrated world is one where the health system is out on the street and has a face."
This concept of a more diverse, authentic workforce is the focus of the pilot we've started with Hampshire and Isle of Wight ICS.
The pilot is looking to create ICS career opportunities for those people who stepped forward to offer their time and skills to the NHS during the pandemic. Some were clinical and NHS experienced but others came from different industries and backgrounds – we called them the 'NHS Curious'. All of them had skills and all were passionate about the NHS. We placed thousands in flexible roles such as the National Vaccination Programme and Test and Trace.
With HIOW, we are exploring ways to attract these good people back into the health and care family. We want to be proactive and inclusive and engage a vibrant mix of people.
Helen Ives, executive director of Workforce at HIOW ICS, puts it well when she says: "We are ambitious for the future of our health and care system, to enable us to transform outcomes for the people and communities we serve. Our people are at the core of helping us deliver that vision. This pilot, working in partnership with NHSP, provides an excellent starting point to change the landscape and support greater integration, valuing the enormous contribution these individuals have already made in supporting us through the pandemic."
It's early days and the pilot is expected to run well into 2022, but we've already had strong interest. Our goal is to support HIOW's journey towards effective integration with creative recruitment and, longer term, provide agile workforce solutions to other ICSs.
Naturally, we will be keeping a close eye on ICS progress at national level. But for now, I'm excited a leading light like Jason agrees that, in his words, there is "a huge, untapped potential workforce" ready to help the NHS. I'm confident these amazing people, combined with the huge talent already in the NHS, will deliver ICS success if we welcome them in and support them to shine.